December 2010 – I waited and waited AND waited for snow.
I really wanted to get a simple family photo (Izzy, Colin and myself) with snow to send out in Christmas cards that were to double as our wedding Save-the-Date.  But the weather gods said "No! No snow for you."
On with Plan B!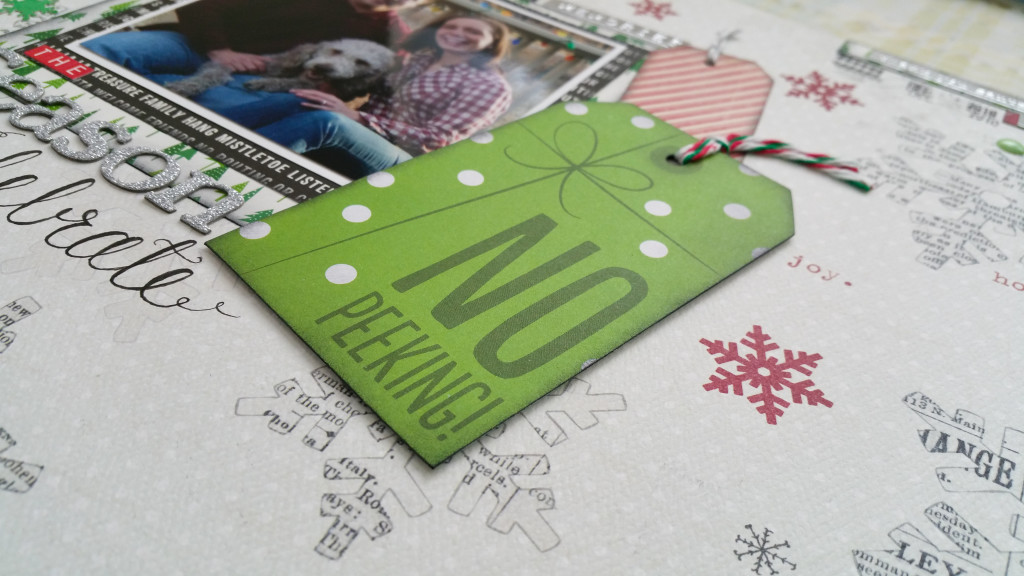 camera with timer
tripod
husband-to-be
one adorable labradoodle
new plaid Christmas shirt
backyard
…that was Plan B.
Getting Izzy to look at the camera at the same time Colin and I were looking at the camera proved to be more difficult than I imagined. We got this one good shot in the end though!
I would also just like to point out that Colin and I did NOT coordinate our outfits on purpose – that was a very happy coincidence (me more happy than Colin, I don't think he really cared). Burgundy red and jeans for the win!
Do you coordinate your loved ones' clothing for special events?  (or do you get coordinated by a loved one??) I feel like I don't very often.  If he asks me 'what should I wear' I'll give him my ideas and he often goes along with that…or he doesn't and comes up with his own plan. I'm pretty type A, but to me, being type A gets exhausting sometimes and I don't actually WANT to do all the planning and coordinating.  (Does that make me type AB+ or something? I don't know.) So I like it when Colin takes it upon himself to plan his own style and such.  Plus, then I get some happy surprises, like how perfectly he matched me that day!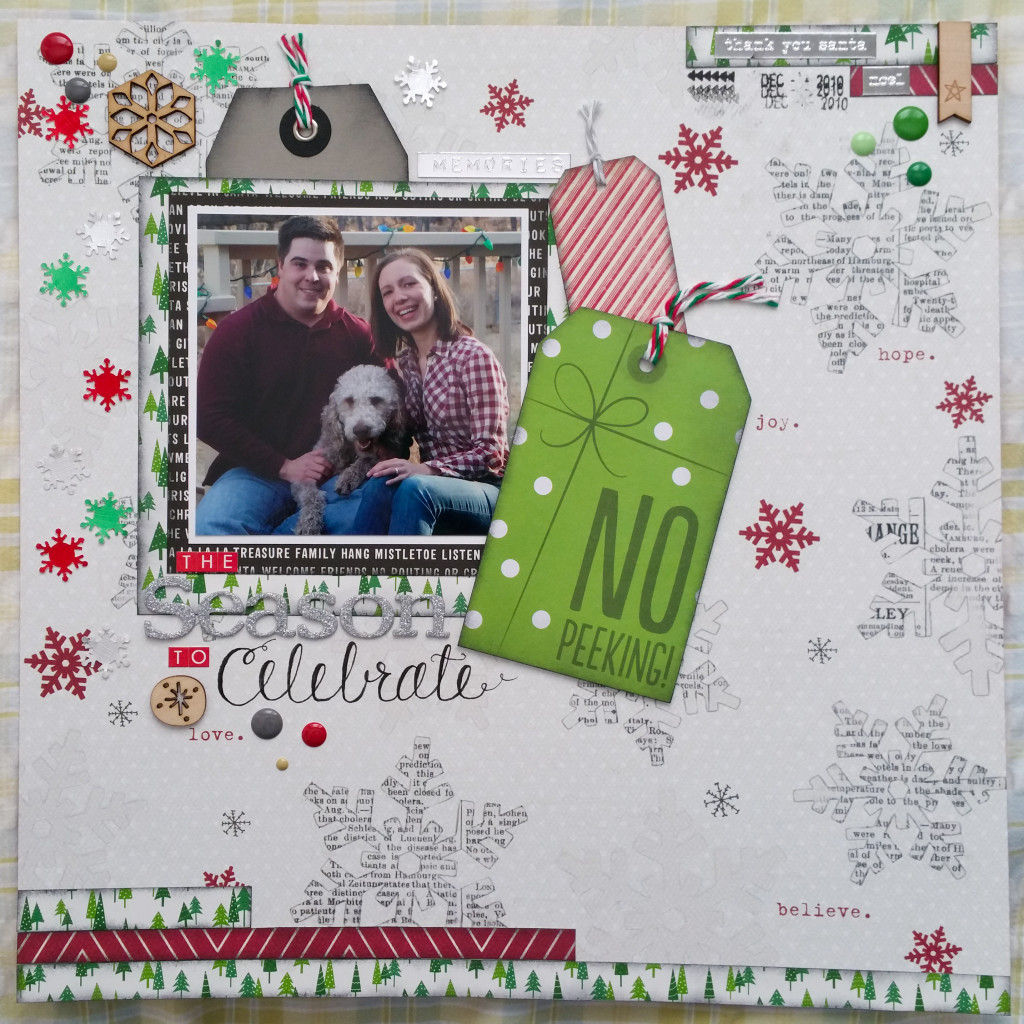 I made this layout last year (2014) with some kits I got from the Hip Kit Club.  The kits didn't actually include much of this deep red, but there were a couple of pieces so I immediately thought of this photo and how perfectly they coordinated.  It was fun to do a December Flashback layout.  I love to reminisce, especially about Christmas. Do other people take photos from years back and scrap them?  I'm new to this scrappy world, so I have lots of old stories I'd like to document.
To this point in time (Dec 2015), I haven't done many 'current events' layouts because I'm so excited to tell about the past…I wonder if others might think that's a strange way to go about it – do tell! What's your strategy? Do you have a scrapbooking or memory keeping manifesto of sorts? Or do you just scrap whatever strikes you at the time?
I don't remember which companies and lines all of these elements are from, but I think there is some Elle's Studio: paper (Christmas trees) and wood veneers & green no peeking tag? Don't quote me on that though…The red mini letter stickers are Webster's Pages I believe. I drew the 'Celebrate' on there myself and I punched out some of those green red and silver snowflakes from some foil card stock I've had for a long time.
The grey tag at the top is actually from a pack of tags I got at Paper Source.  It can be pulled out from behind the photo to reveal my journaling, which is similar to the story I told in this post 🙂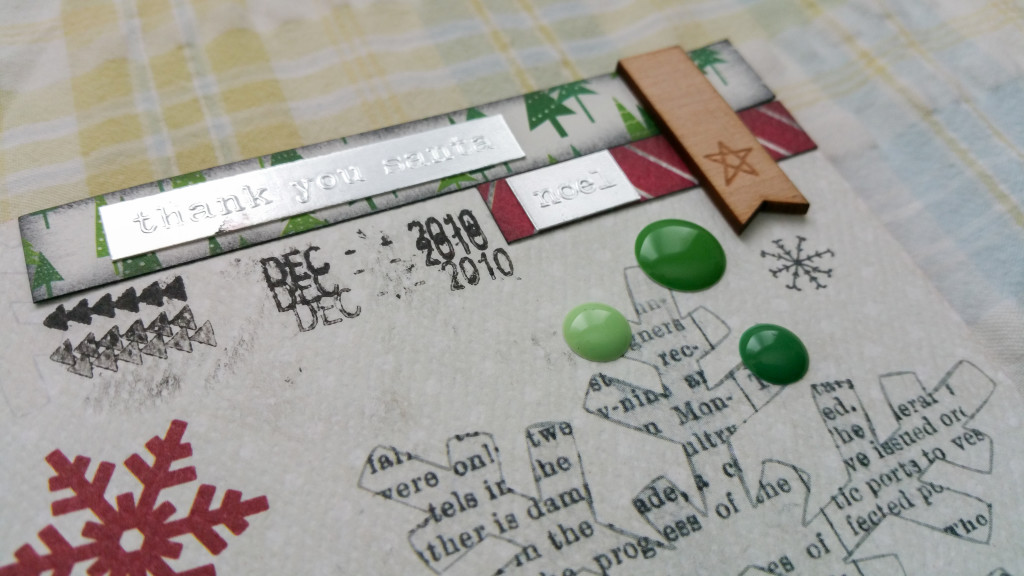 This is truly one of the first 12×12 layouts I ever made
and I don't hate it…
Do I see lots of things I'd like to change?
You betcha.
I do like to look at this one and see how far I've come, though.  The fact that I can look at this and pick out areas I could do better and also know how I could make them better, that's a big deal!
I'm growing – finally! ha!
xxoo, rosie