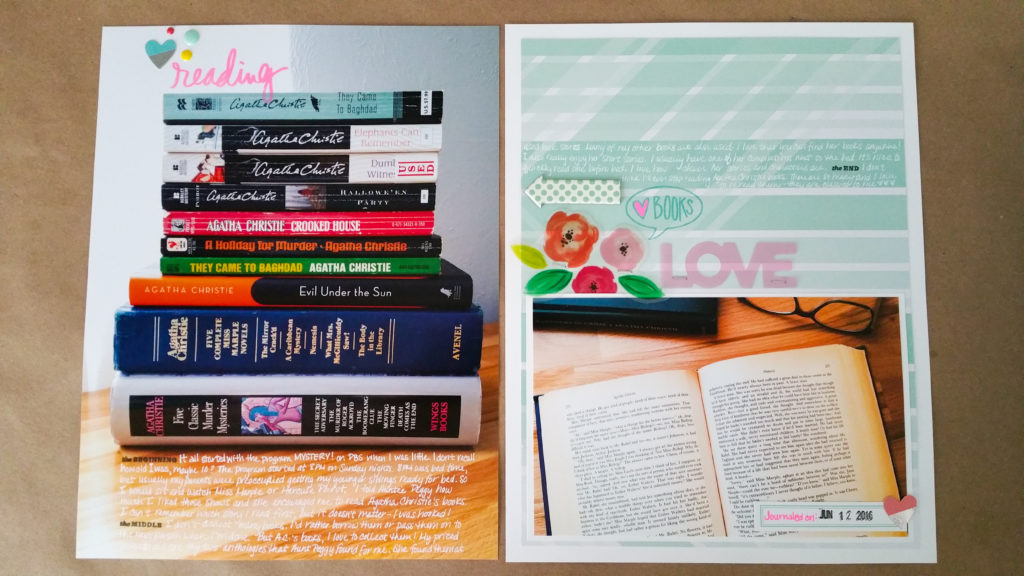 I was SO excited to make this layout! I'm a total Murder Mystery nut – especially if they take place in the early 1900s and in the UK. But neither of those rules are deal breakers, just to be clear!
My very favorite writer, though, is Agatha Christie. It is very hard for me to choose a favorite story or character. Nemesis and Miss Marple are definitely up there at the top of the list, though.
To make this layout, I used Ali Edwards 'Read' Story Stamp set from May (which I think is sold out, but if you are into digital or hybrid scrapbooking, the digital kit is available for purchase until June 14th, 2016.) I also used some pieces from my stash:
Pink Fresh Studio 'Documented' Paper
Pinkfresh Studio Acetate 'LOVE'
Pink Paisley 'Fancy Pants' Ephemera
Chipboard arrow from Ali's 'Craft' Story Kit
Sakura gel pens
Colorbox pigment inks
Simple Stories Enamel dots
Canon Pro 10 photo printer
This is a double page layout for my personal 8.5″ x 11″ album. I did a lot of journaling on this one, so I'll let that do my story telling here as well! If you have questions about anything I used or did, just leave a comment!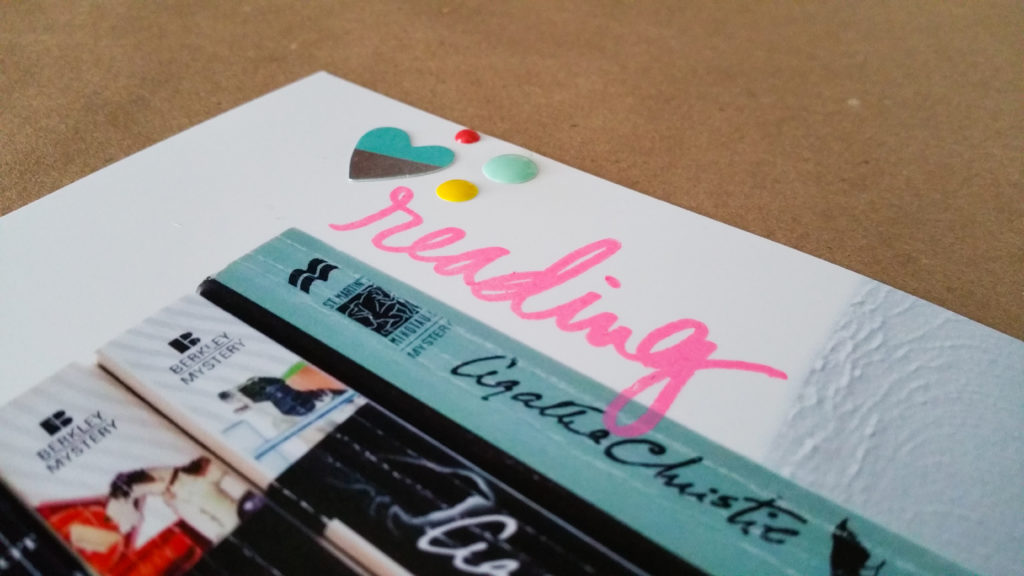 The beginning It all started with the program MYSTERY! on PBS when I was little. I don't recall how old I was, maybe 10? The program started at 8pm on Sunday night. 8pm was bed time, but usually my parents were preoccupied getting my younger siblings ready for bed. So I would sit and watch Miss Marple or Hercule Poirot. I told Auntie Peggy how much I liked those shows and she encouraged me to read Agatha Christie's books. I can't remember which story I read first, but it doesn't matter – I was hooked!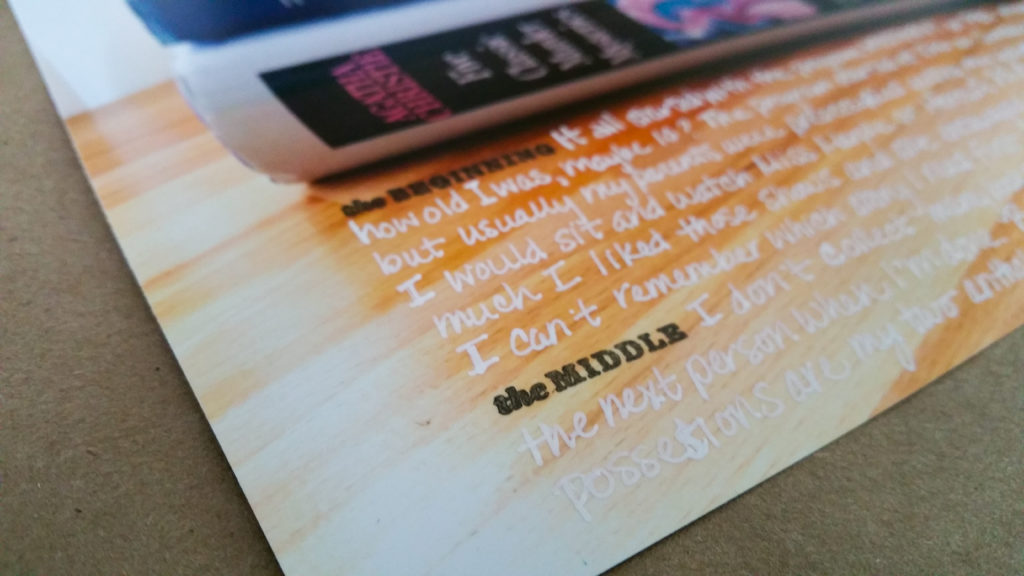 The middle I don't collect many books. I'd rather borrow them or pass them on to the next person when I'm done. But A.C.'s books, I love to collect them! My prized possessions are two anthologies that Aunt Peggy found for me. She found them at used book stores. Many of my books are also used. I love that you can find her books anywhere! I also really enjoy her short stories. I usually have one of her compilations next to the bed. It's nice to quickly read one before bed. I love how clever her stories and characters are.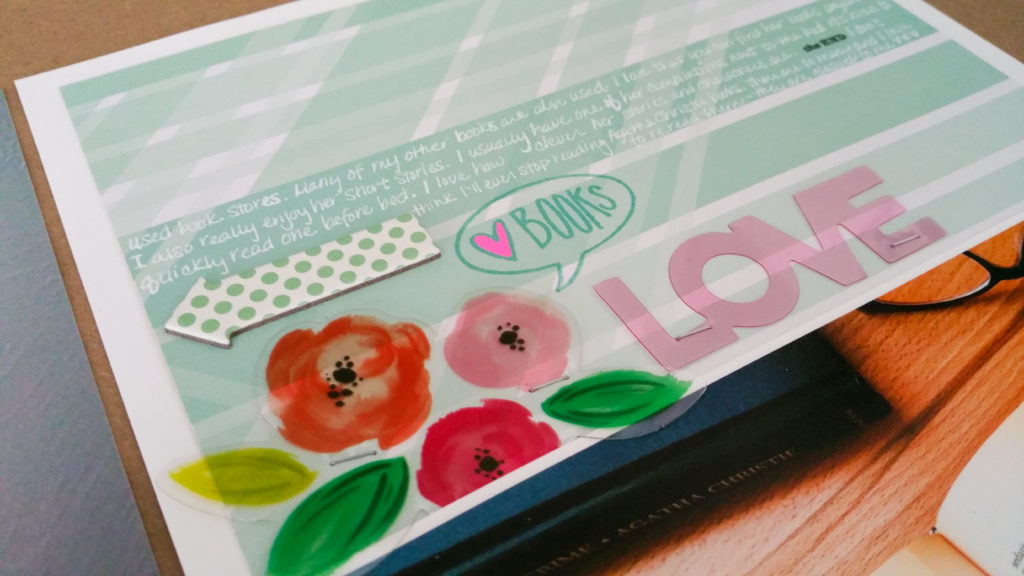 The end I don't think I'll ever stop reading Agatha Christie books. There are so many and I love to reread them – they are classics to me <3 <3 <3