In October, Colin and I celebrated our 3rd wedding anniversary – go us!
Truly, when I think about these last few years, sometimes it feels like our wedding was just yesterday…other times, it feels like there's no way it has only been three years, like we've always been together; like we've always been a team, doing things with and for each other.
Regardless, the last three years have been the happiest of my life and I wouldn't trade them for anything.
Our anniversary was on a Wednesday this year, so we decided (kinda last minute) to both take the day off and just hang out together with the dogs.  It was lovely to have a day together in the middle of the week.  We didn't do any projects around the house, we didn't run any errands.  Lovely.
In the evening, we dressed up a bit and headed to Boulder for dinner.  We went to our favorite Sushi place – great food, awesome atmosphere. Colin lived in Japan for a few years as a child and has lots of memories of the food he ate while there.  One of his favorite dishes is Yakitori.  It's hard to find here in the Denver area, but this place has it and they do it really well.  It's kind of a pricy restaurant, so we only go on special occasions – perfect reason!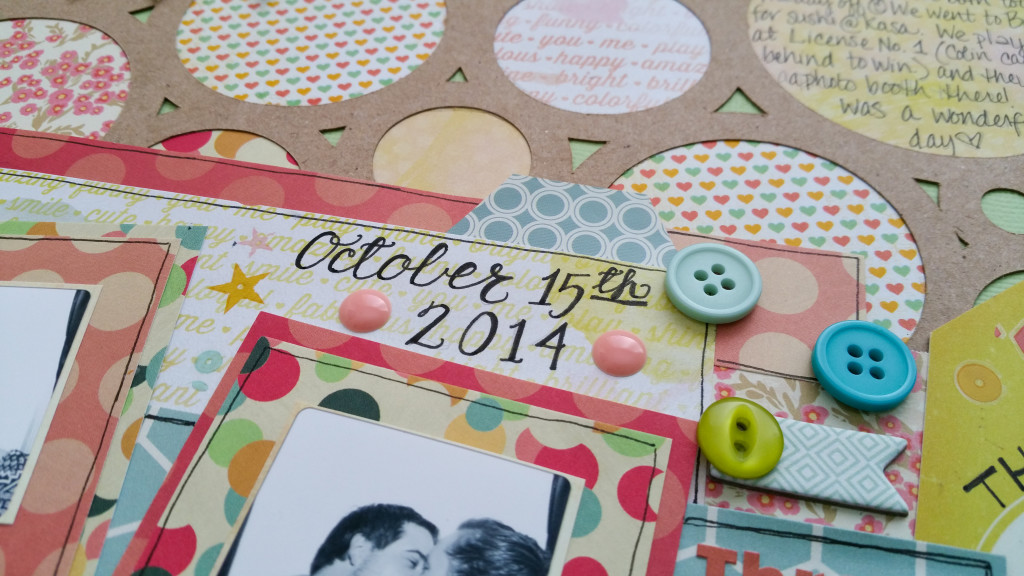 After a delicious dinner and some saki, we walked around Pearl Street.  It was pretty quiet compared to the weekends – so nice.  Colin had the idea to go to this bar that's below the Boulderado Hotel.  It's called License No. 1 now, it used to be called The Catacombs.  Apparently it was given the first liquor license in Boulder back in the day, so they changed the name and gave the bar a facelift.  Colin wanted to go there because they had an air hockey table.
When we got there we were sad to discover that the air hockey was gone.  We settled for pool for instead.
It was an intense game – I was winning for most of it.  I was working on the 8 ball while Colin still had 4 of his left on the table. Then, suddenly, he got hot and knocked them all in, ended up winning – I couldn't believe it!!  He refused me a rematch (because usually I do win…he wanted to savor it…I don't blame him.)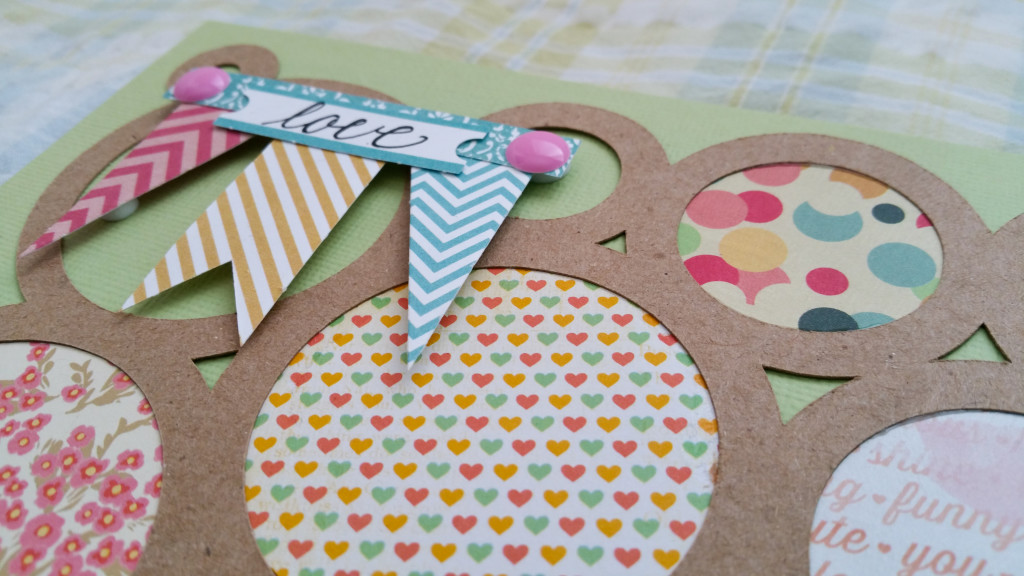 As we were heading out, I noticed that there was a photo booth – exciting!  We didn't have any photos from our evening, so this was a great chance to capture us together.  We got a little goofy and did some kissy ones – what can I say, we're in love, can't help it!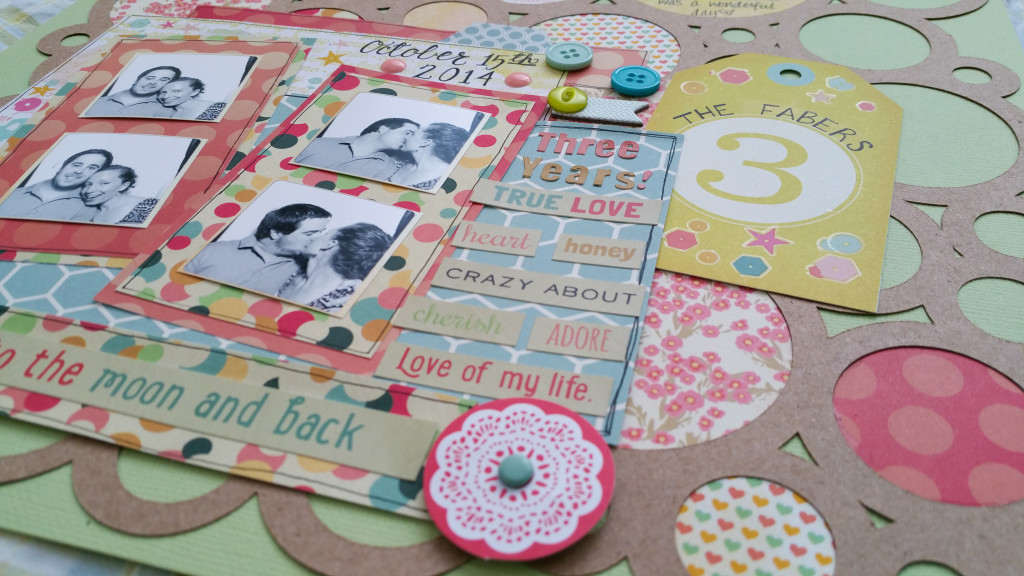 I used the photo booth photos for this layout – really fun to use something different and unique.  The circles cutout on Kraft paper is from the Silhouette store and it's on top of some light green card stock.  Most of the patterned papers are from a couple 6×6 pads – Fancy Pants Burlap & Bouquets and Dear Lizzy Lucky Charm.  I think the phrase stickers are also Burlap and Bouquets.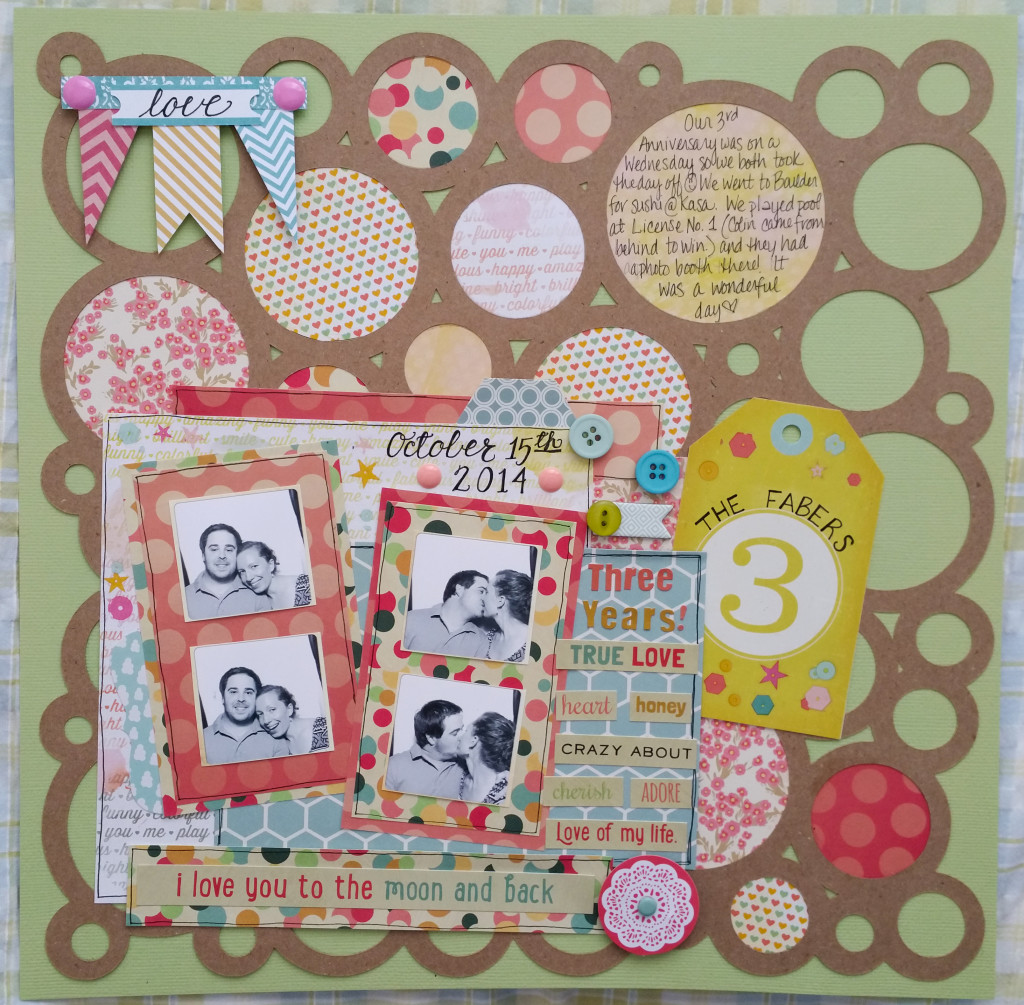 I loved that I had that yellow tag with the number 3 on it and with a circle, so fitting!  I added some Heidi Swapp rub-ons to the tag and around the photos for some finishing touches.
I haven't done many layouts, I think I have about 10 or 12 to my name.  This one is definitely my favorite, though.  I love how the colors and patterns and circles all came together.  I love the story I was able to tell and the memories we will keep.
xxoo Rosie