I have two little brothers and neither of them is smaller than me anymore…haven't been for a loooong time.  So now we say they are my bigger younger brothers.  This guy, down below, he's so awesome. After high school he joined the US Marine Corp. He did amazing and truly hard things. We are so blessed that when it was done, he came home in one piece and he came home a very, very good man. He continued on with the Reserves for a number of years and now he is finishing his degree.  I'm so proud of him I could just burst.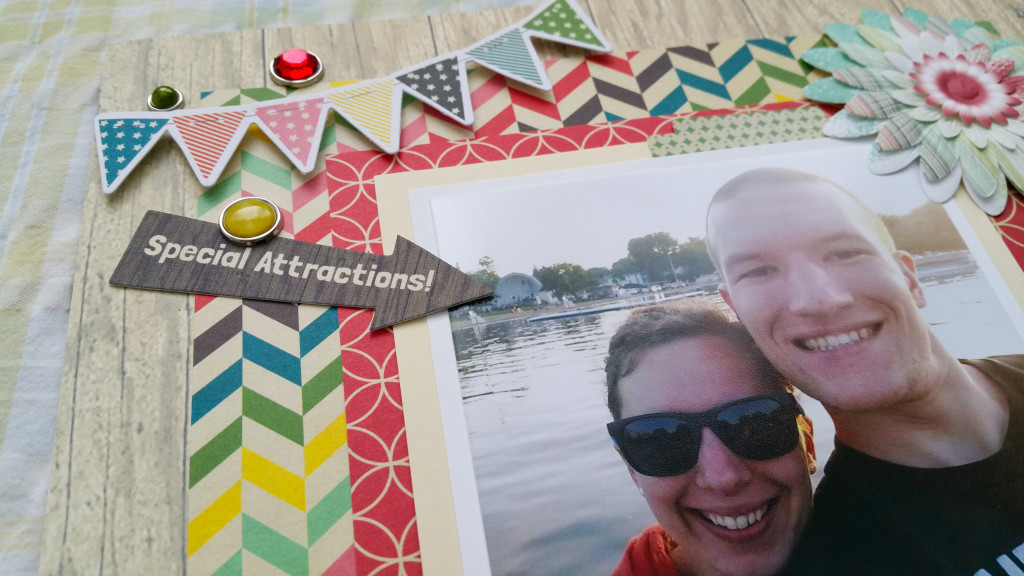 Both of my brothers are amazing and fun guys and I know I am so very lucky to have them.  As we've gotten older, our chances for 1 on 1 time have dwindled.  So when plans changed and a trip I made home ended up being during a time when the only person 'home' was Ed, we took advantage of some quality brother/sister time!!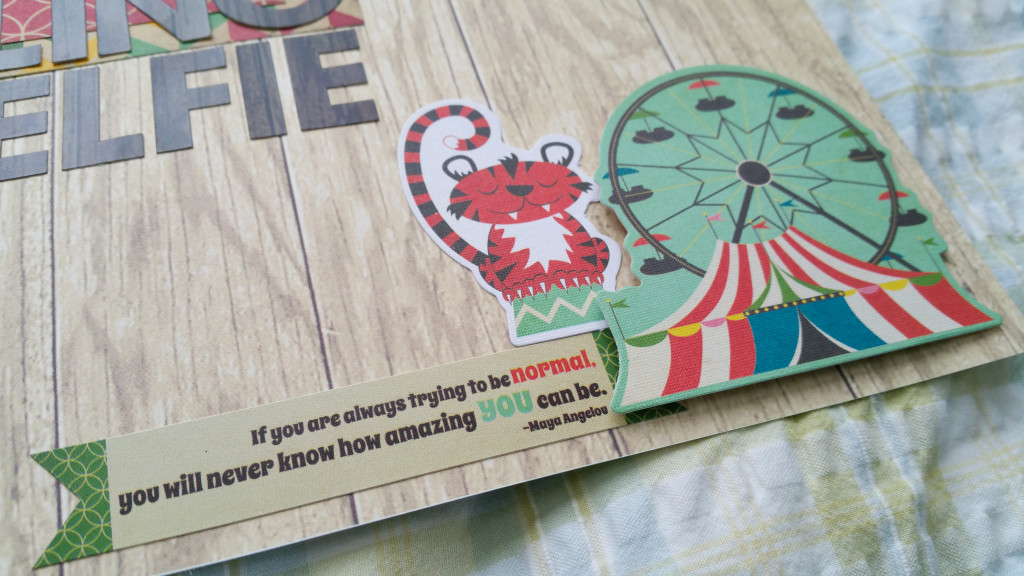 We went out to dinner in the cute 'downtown' by my parents' house and then walked around the lake.  We stopped and got Gelato and he taught me about Snapchat. I sent my first Snapchat to our other brother – thank goodness for younger siblings who are willing to teach their old sister about the new cool stuff!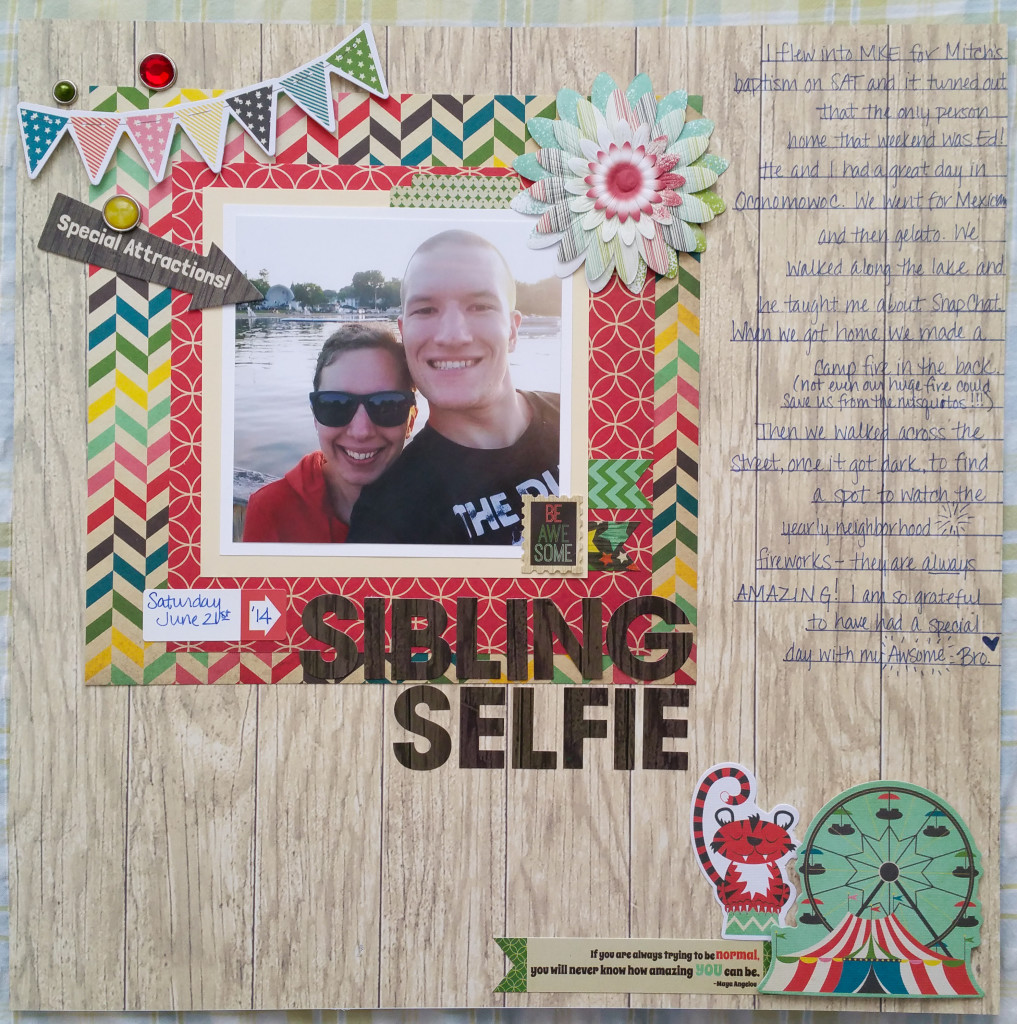 For this layout, I used Fancy Pants' line Everyday Circus. There are elements of this line that are just so perfect for Ed. Like that cute tiger. When he was little, Eddie loved tigers.  His wish was to have a tiger that he could ride like a horse, lol.  Also, I love the "Special Attractions" arrow…we're pretty special 🙂  The sticker on the bottom of the page reads, "If you are always trying to be normal, you will never know how amazing you can be." Maya Angelou.
We are pretty good at love and support in my family, so I'm pretty sure Ed already knows we think he's amazing.  Just in case, though, it never hurts to remind the people you love how wonderful you think they are <3
xxoo, Rosie