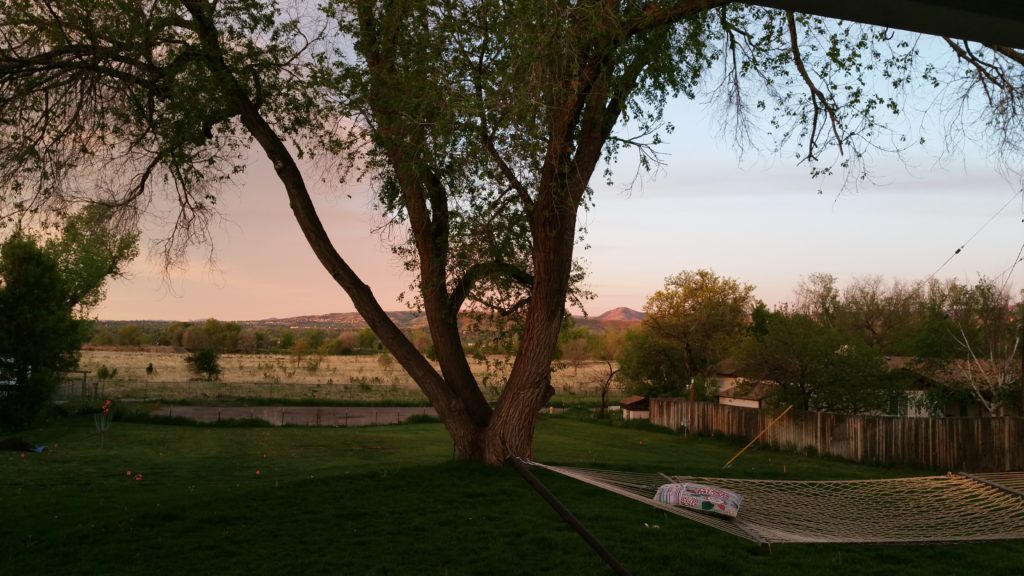 Happy Friday the 13th – hope it was a day full of goodness. TGIF!!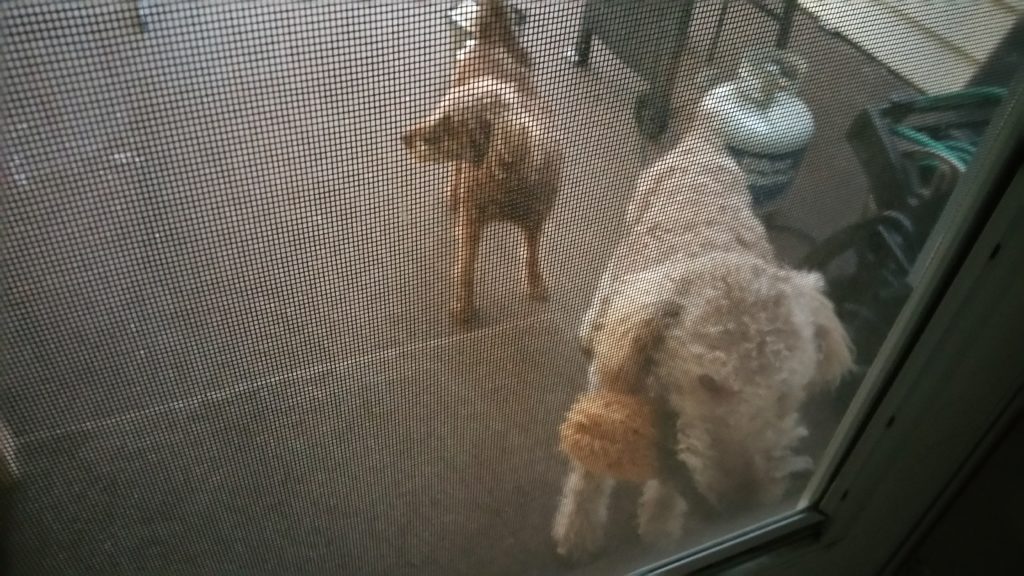 Got up extra early this morning – 5:45 – yikes! We all went back to sleep for a couple extra hours, though 🙂 Sure was a beautiful sunrise – glad I got to see the beautiful pink light.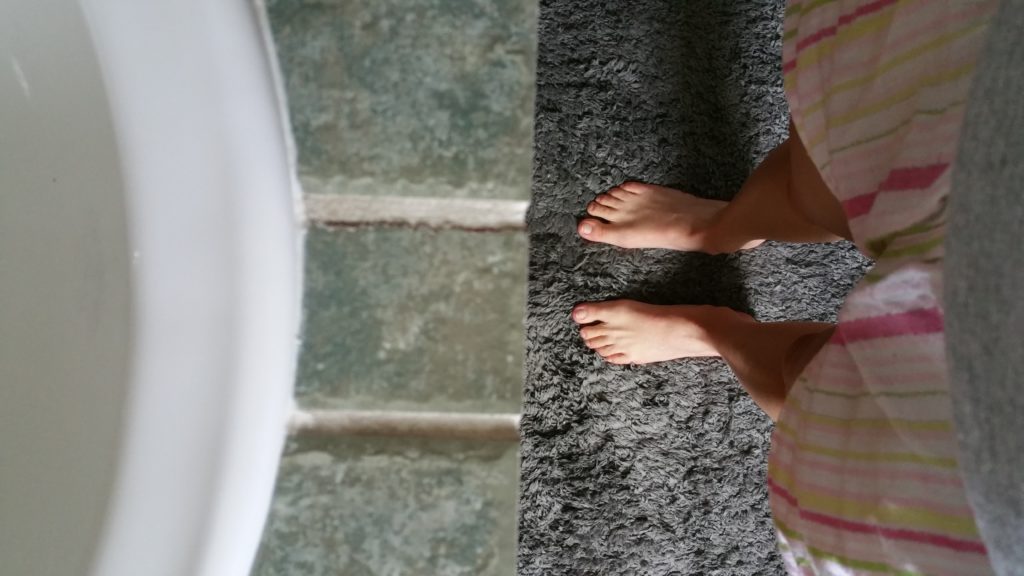 Love the very soft feel of this run on my feet as I brush my teeth.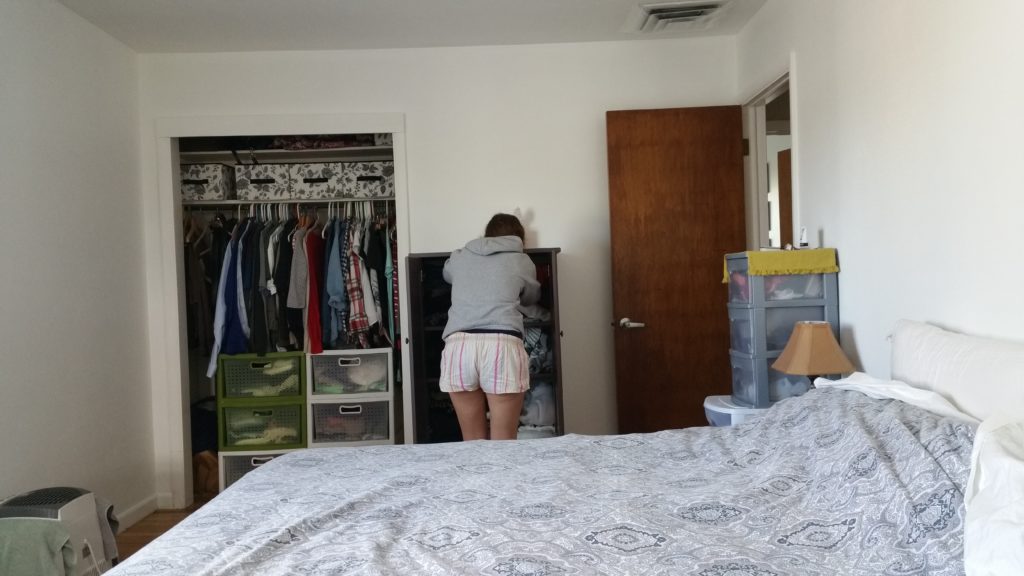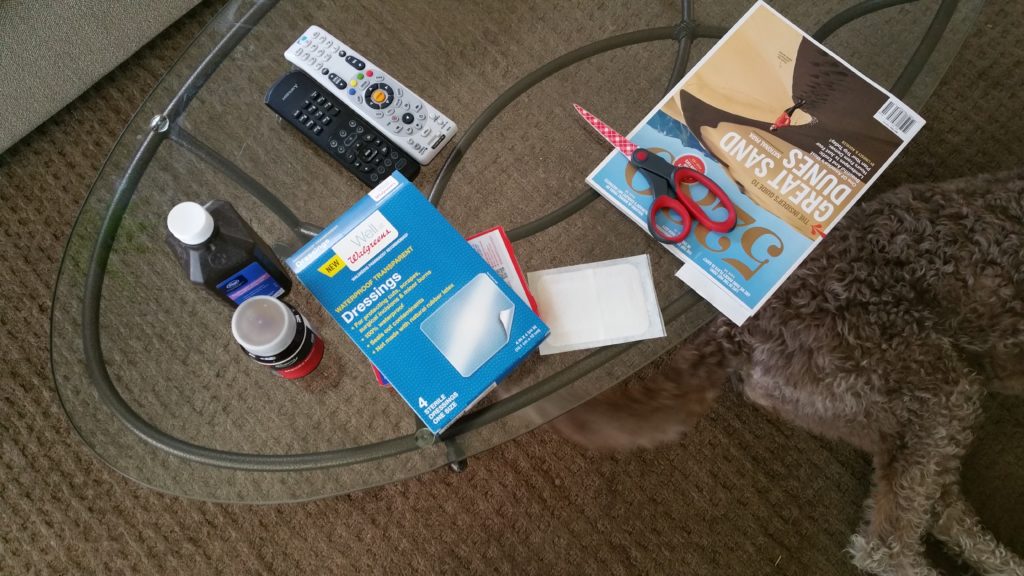 We've become an amateur clinic lately – this time it's for patching up Izzy's leg. Still no word on what the problem is. Will hopefully know by early next week.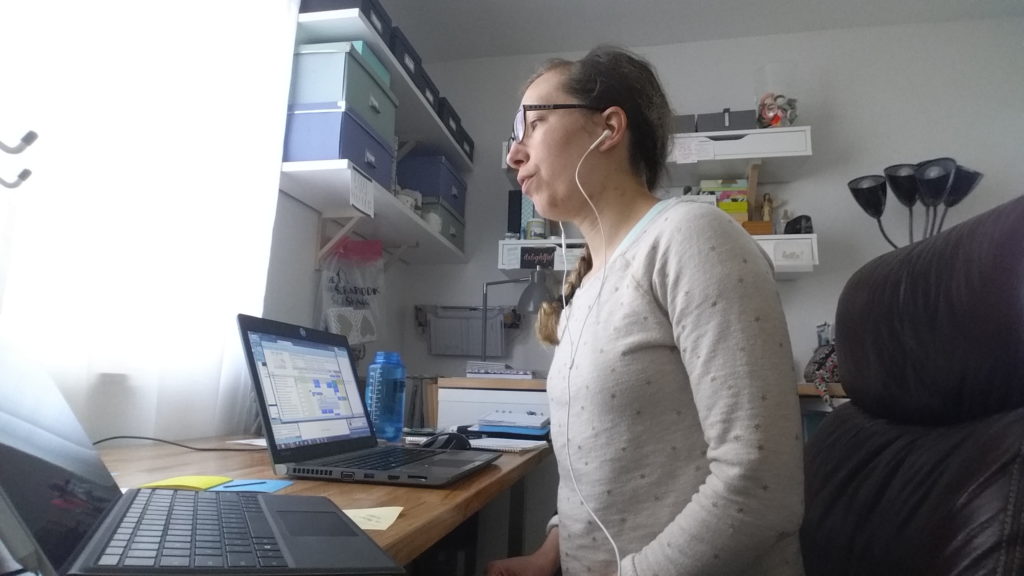 Fridays are for 1:1s with my manager. He lives in the Bay Area of CA so we do all our corresponding through phone and email. What an age we live in! I see him face-to-face about 2-3 times a year. He's a great guy. Our calls are always full of laughing. Today he and his wife were both working from home so I got to chat with her for a little bit too. She always has great little stories and likes to pick on her hubby while he's listening. Like I said, lots of laughing on these calls!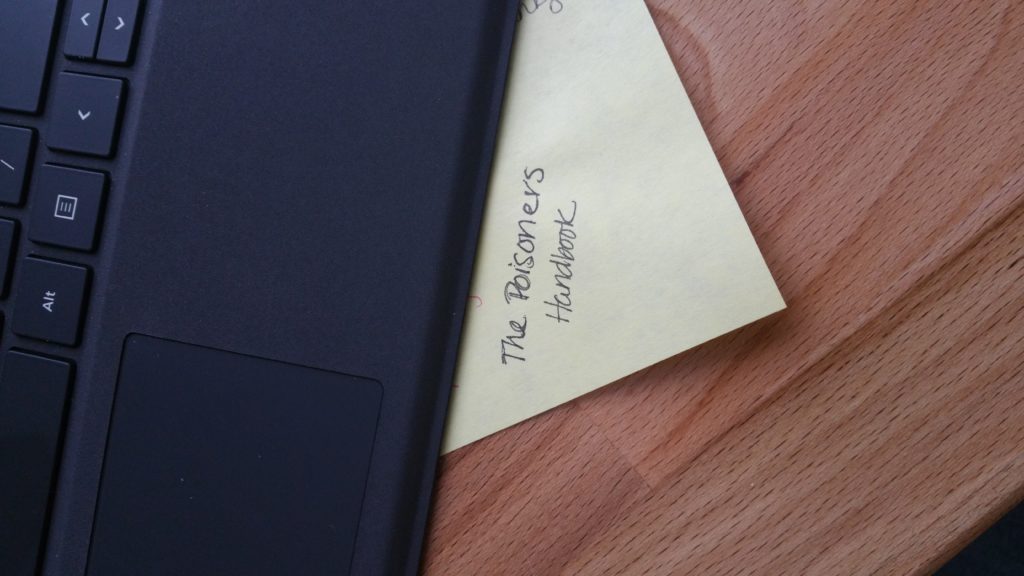 Need to remember to check for this show – my sister is pretty sure I'll like it. I guess it's a PBS documentary about the beginning of forensic medicine, back in the day. My interest is peaked. I'm a big sucker for anything to do with really good mysteries. My very favorite mystery guru is Agatha Christie. Anyway, I guess this documentary is on Netflix right now, in case you are also interested.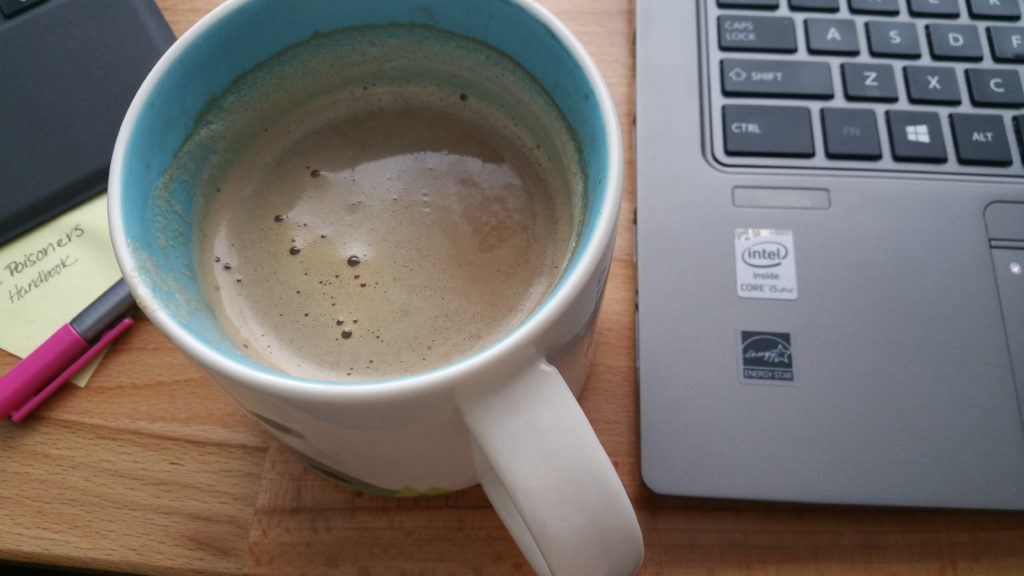 Haven't had coffee at all this week – strange! Asked Colin if he'd make me a cup before he left to run some errands this afternoon and he sweetly obliged. It was a perfect mid afternoon treat. We actually only drink decaf these days. I feel like a much more stable person since cutting caffeine from my diet.
First Izzy showed up then Penny came in too. I was washing one of their blankets so they both used the bed with the blanket still on – cute.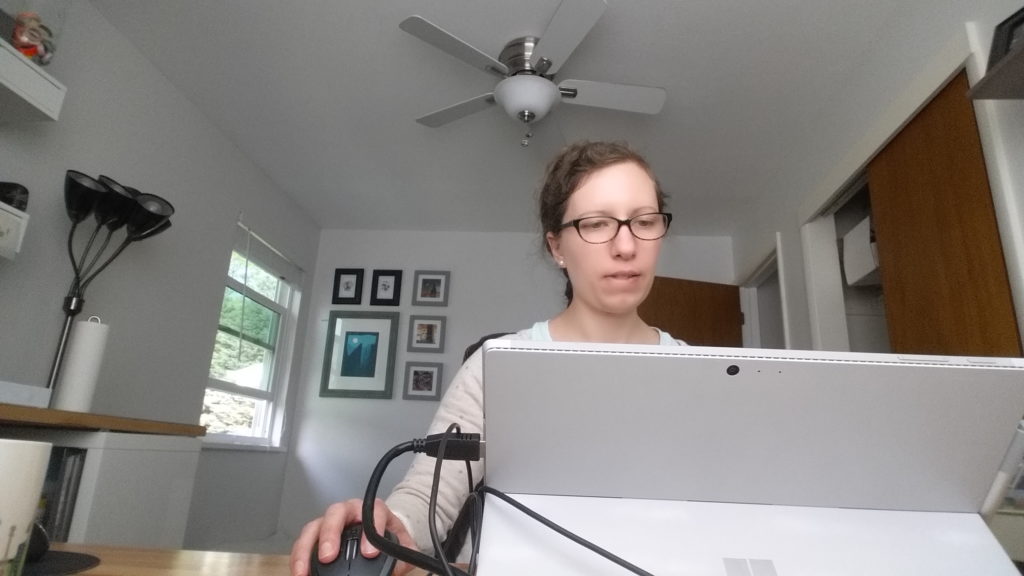 Little more work…almost 5 o'clock!!
Colin is back! Time for some fetch! Penny actually caught the disk in the air a couple times! Sometimes she gets nervous. I don't blame her, that disk is almost double the size of her head.
Afternoon Snack! Got those strawberries I had wanted earlier in the week to go on my Chocolate Hazelnut Butter spread. So delicious!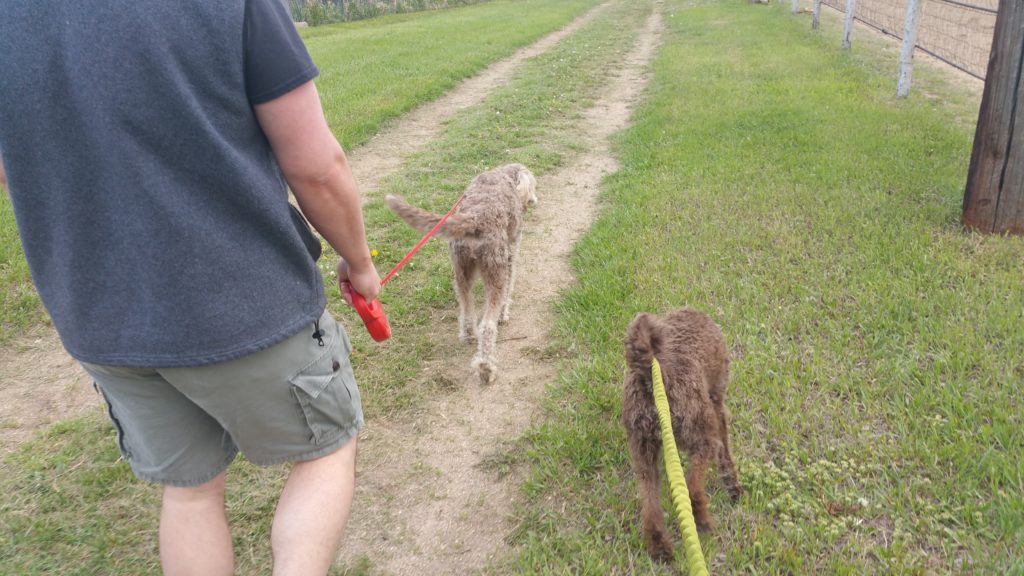 Family walk to the park. All the neighborhood dogs were out this afternoon so there was a lot of 'talking' going on. It was a gorgeous afternoon. Love this time of year – not too hot, not too cold.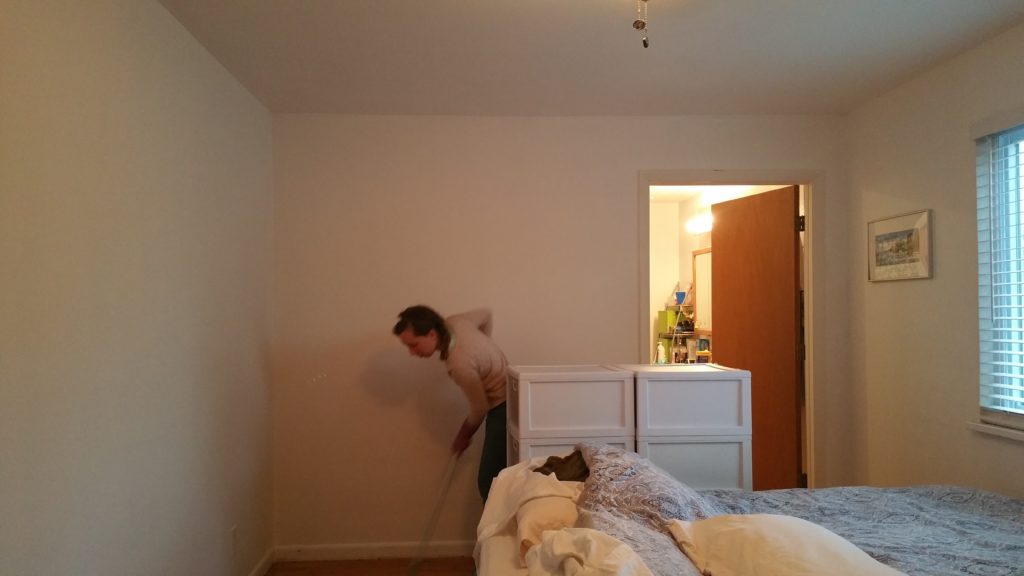 I wanted to get some chores done since the rest of the weekend is going to be really busy. My 'paint the bedroom' idea got trumped by Colin's 'install the sprinkler system' plans. So I settled for a really clean room instead! Now it smells all fresh in there which helps my attitude immensely.
While I cleaned the bedroom, Colin mowed the lawn. By about 8pm we were done. We had thought of grilling out, but heck, it's Friday! So Fuzzy's Tacos and a margarita it is. We split a strawberry marg – just perfect!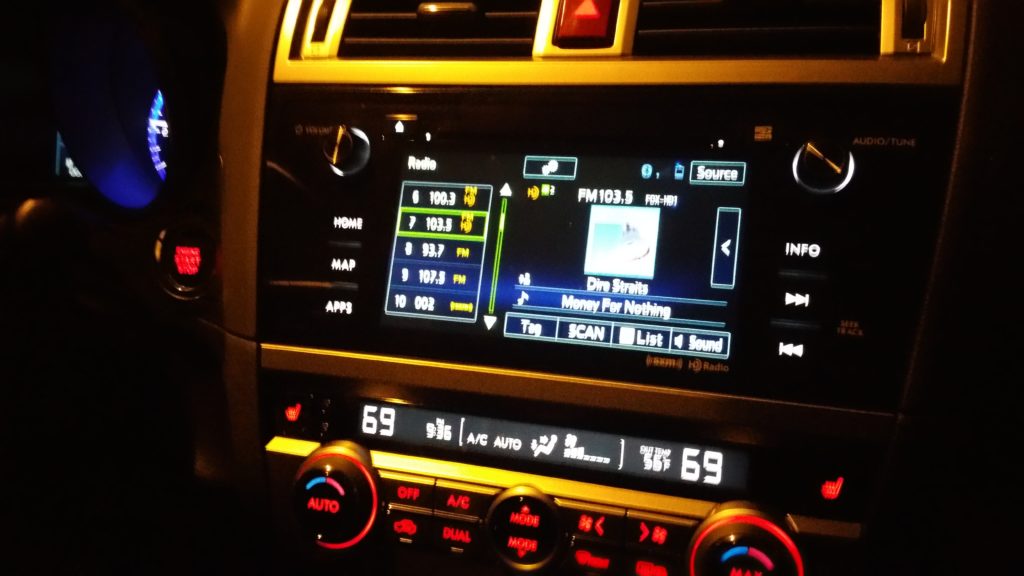 Such a great song – I remember my sister and I 'acting' this song out when we were little. Something that involved us pretend opening the doors of 'Microwave Ovens' and our version of what it would be like to 'move these refrigerators' and 'move these color TVs' – pure childhood silliness 🙂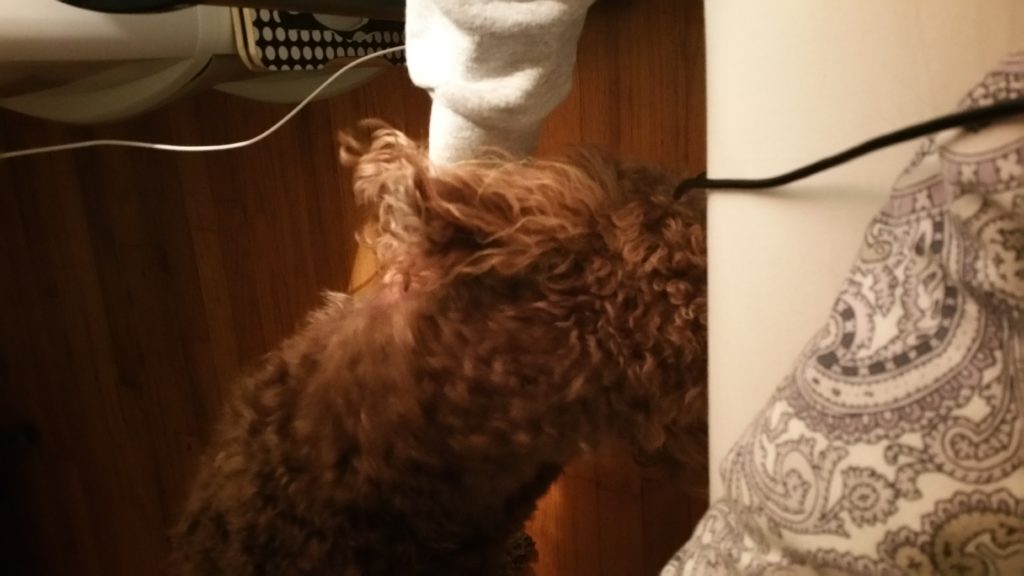 When we got home it was already pretty late, so I hopped right into the shower and then into bed. Penny came in wanting some attention, so I ended up going into the other room where they sleep to snuggle with her and Izzy a bit. Lovely way to end the day and the week.