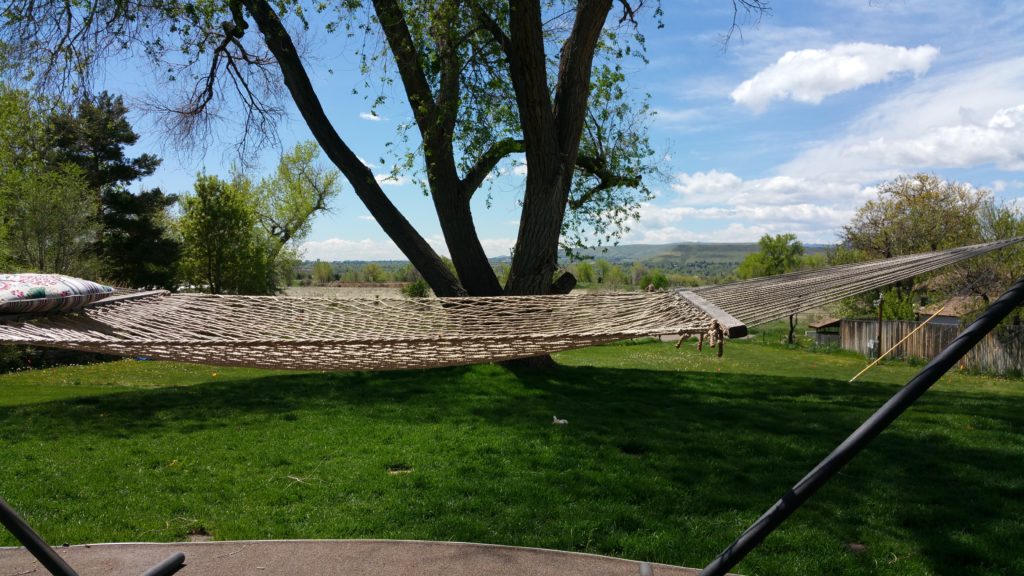 Yay! My second round of Week in the Life with Ali Edwards! I was pretty proud of myself last year. My album isn't totally complete, but all the photos and stories are in there in one way or another.  This year, I'm going to be much more thoughtful and deliberate with my photo taking. Fewer pictures = more time for telling stories and creating the final product. That's my theory, at least!! We'll see…ha!
So here's Monday>>>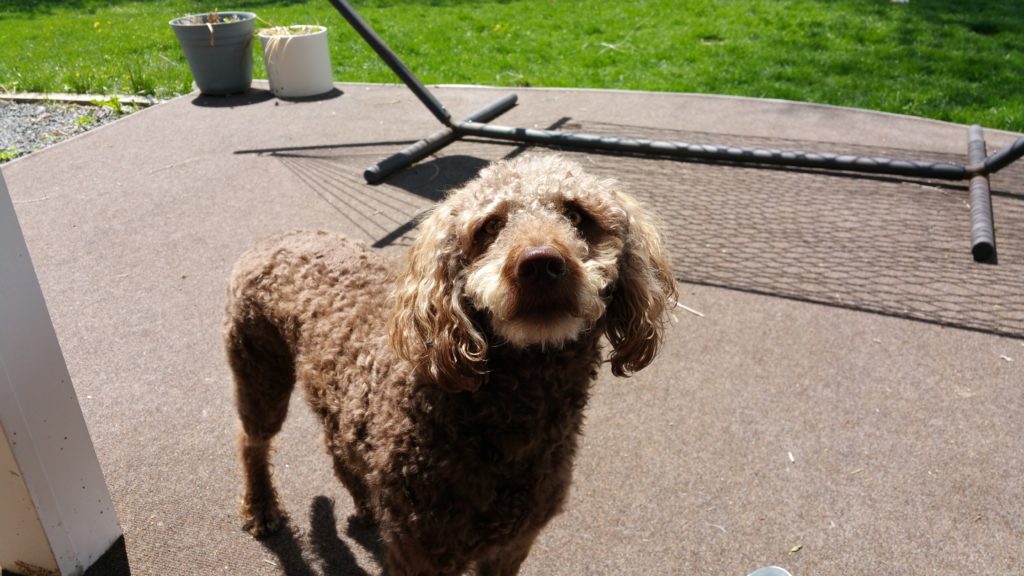 Full disclosure, I did not feel well today, so this was not a typical Monday. I actually took a sick day. Wow did I need it. I got extra sleep and then did some reading out on the patio.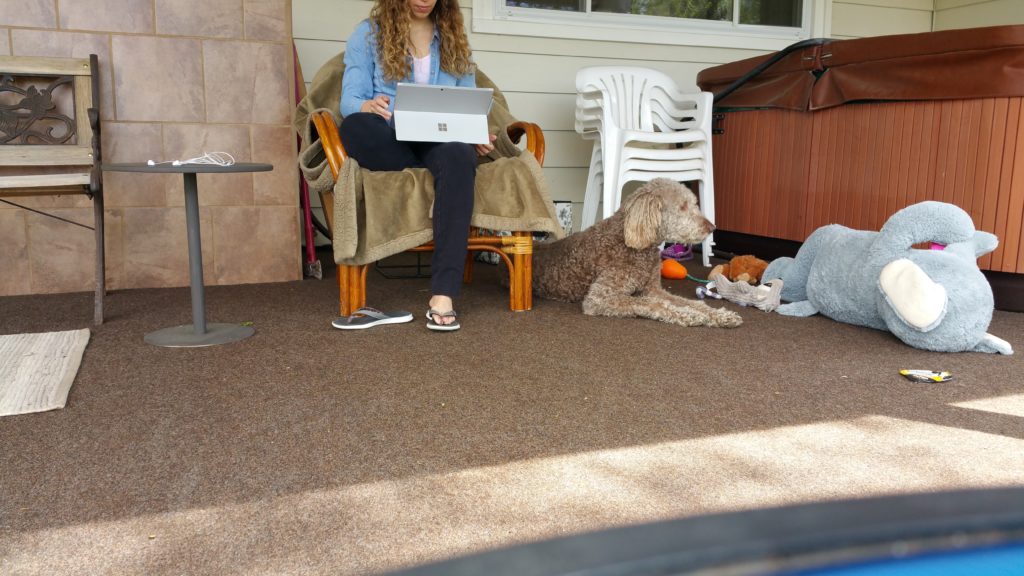 The girls LOVE it when someone hangs out on the patio during the day. It was gorgeous out today. After a weekend of clouds and thunderstorms, it felt so good to have our Colorado sunshine again.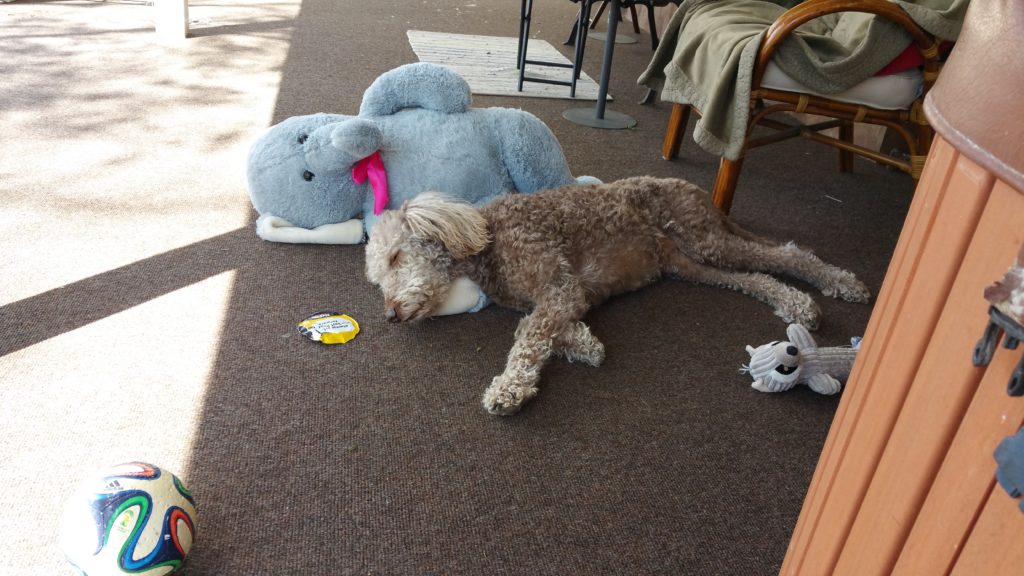 Throughout the day, I also was in contact with Izzy's surgeon. She developed a wound on the inside of one of her back legs where the incision from her knee surgery is. This poor girl. She just can't catch a break yet this year.  She's doing okay, though, and we have an appointment to get it checked out tomorrow.  Hoping, fingers crossed, that it's nothing too serious and there is a solution to get her healed up!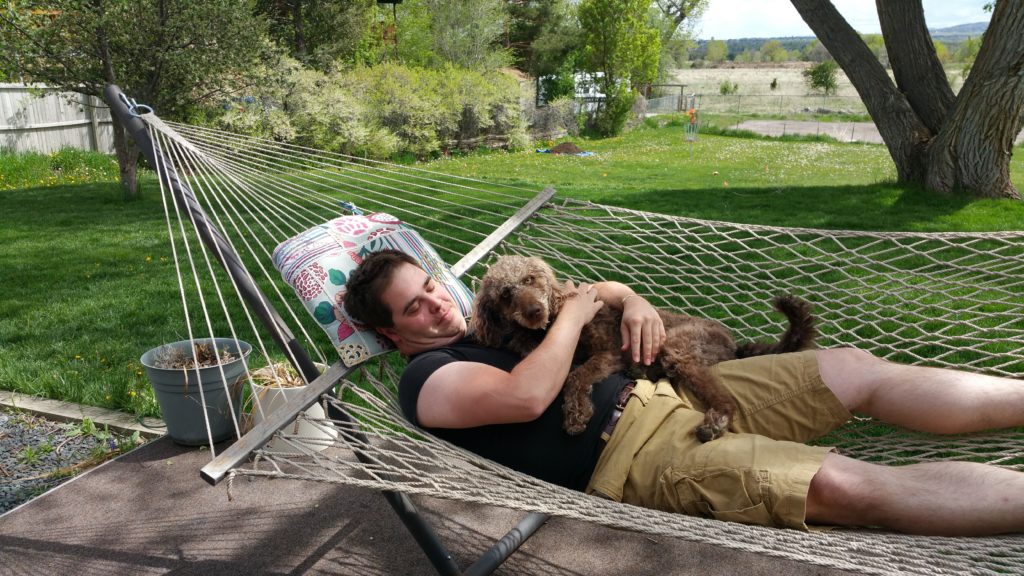 I was starting to feel a little better as the afternoon wore on, so I called around to some banks looking for a good one to open a new checking account with.  I am now the proud owner of a checking account for my little Etsy shop. That's my big goal for the week: Open. My. Shop. !!!
One step closer…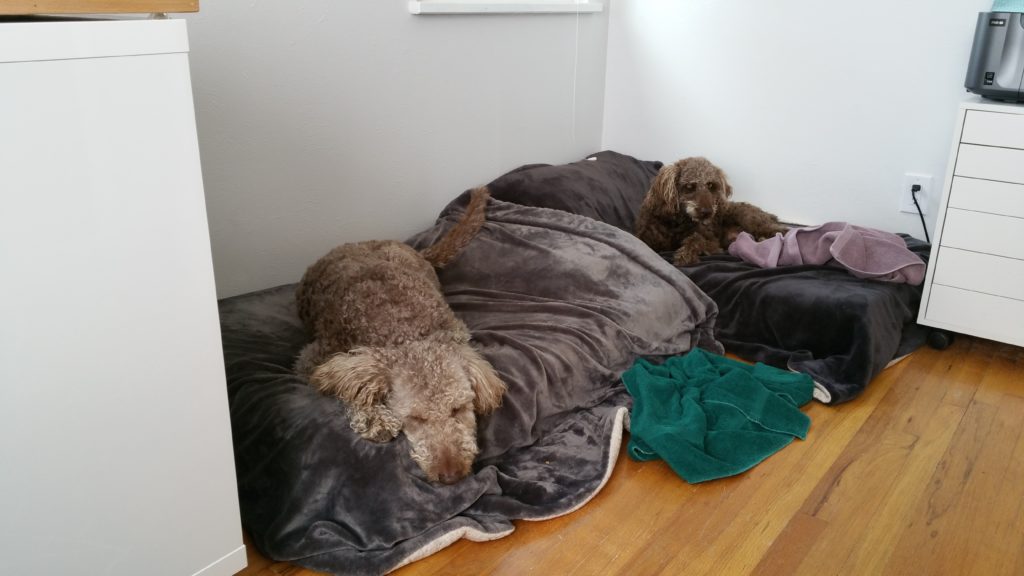 "Pleeeeeease can we go for a walk?"
I had the chance to talk to my good friend Patty on the phone today. She just had a little baby boy last week – his name is Rivers. He's adorable.  It was so great to catch up for a little bit and hear his 'Here I Am, World' story.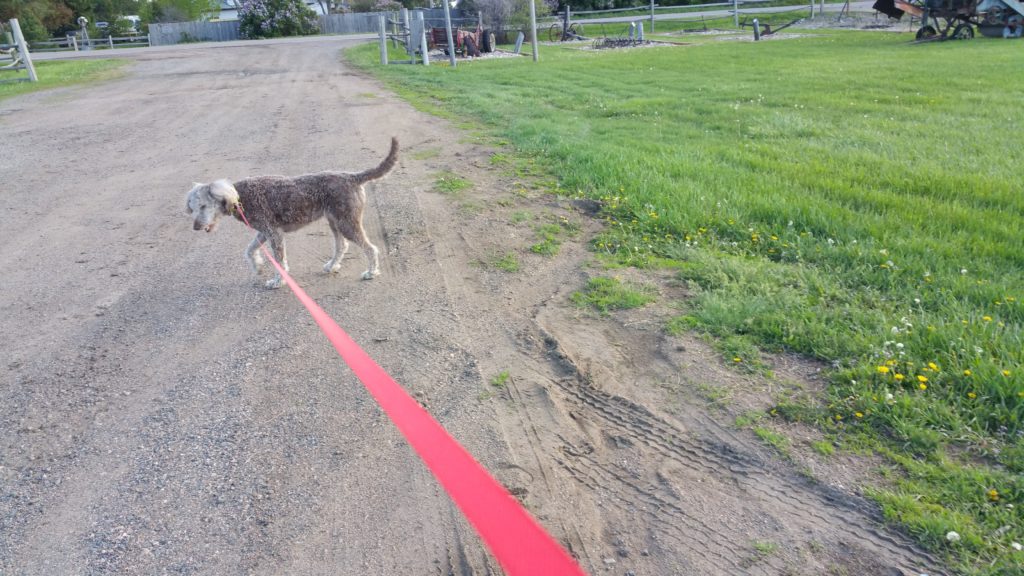 Izzy and I went for a walk while Colin and Penny went for a run. After a little injury setback, she seems to be back on track for her knee surgery recovery. Hoping these walks will help her get strong again. Breaks me that I have to tell her 'stop' and 'no' all the time when she just wants to break out and RUN. Ugh. Trying to keep the bigger picture in mind – limitations now, fun and freedom for many years to come.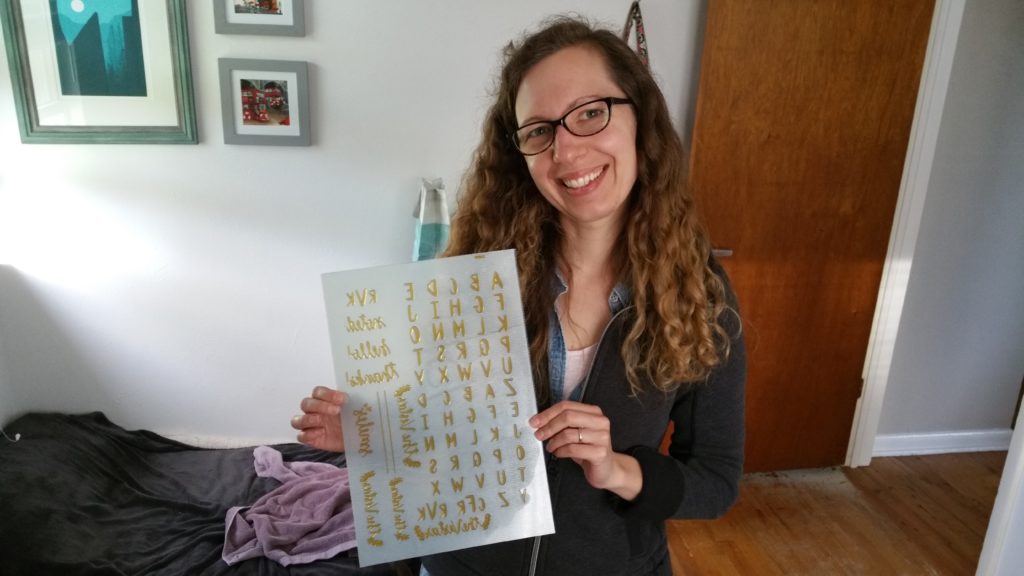 My first letterpress plates arrived!!!! I've only been wanting to do this for, um, like, 4 years!!! I've been working on my hand lettering a lot this year and finally had some plates made up using it.  So pumped to try them out this week.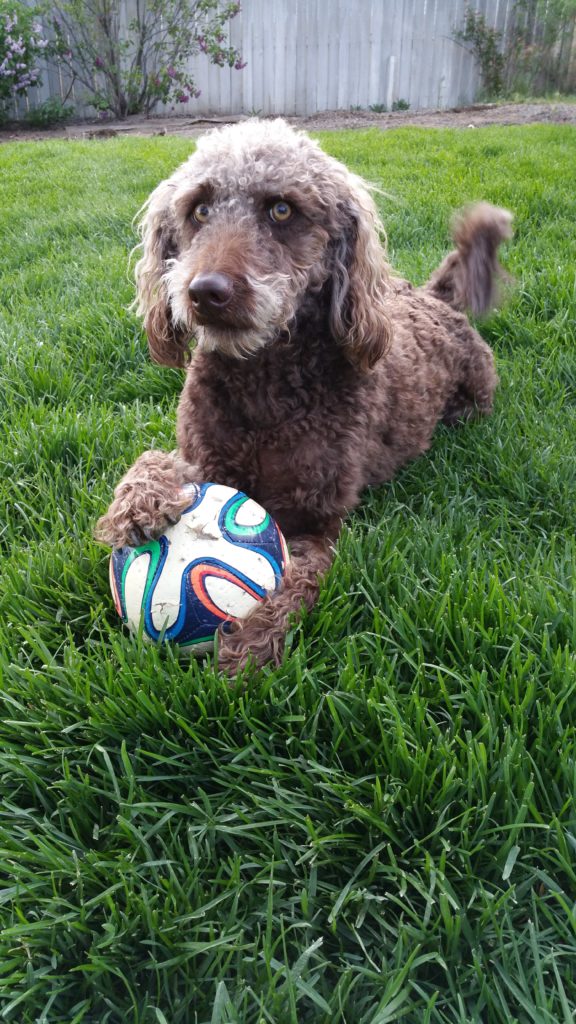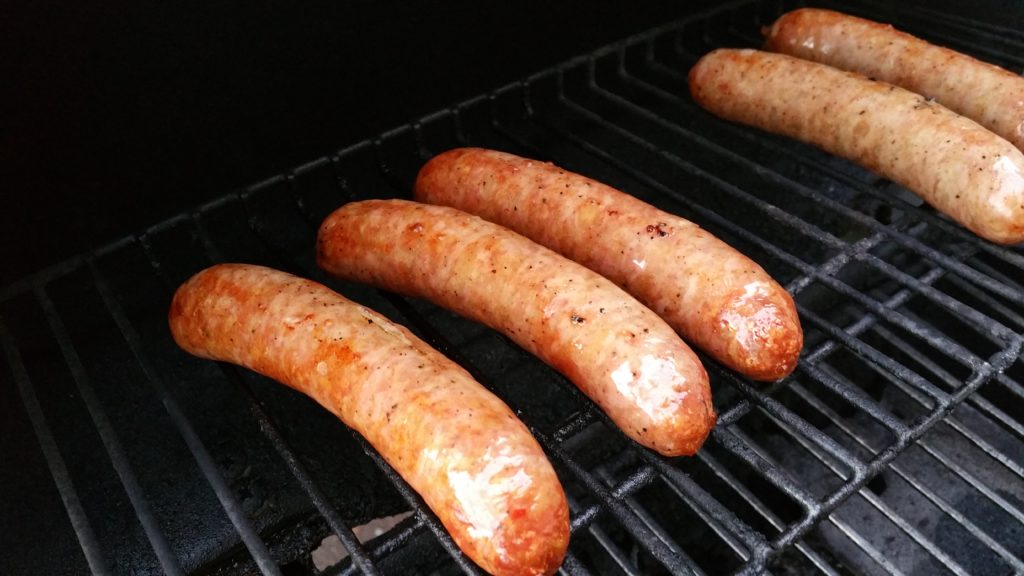 Boulder Brats are back at the store – first ones of the season! Perfect evening for grilling.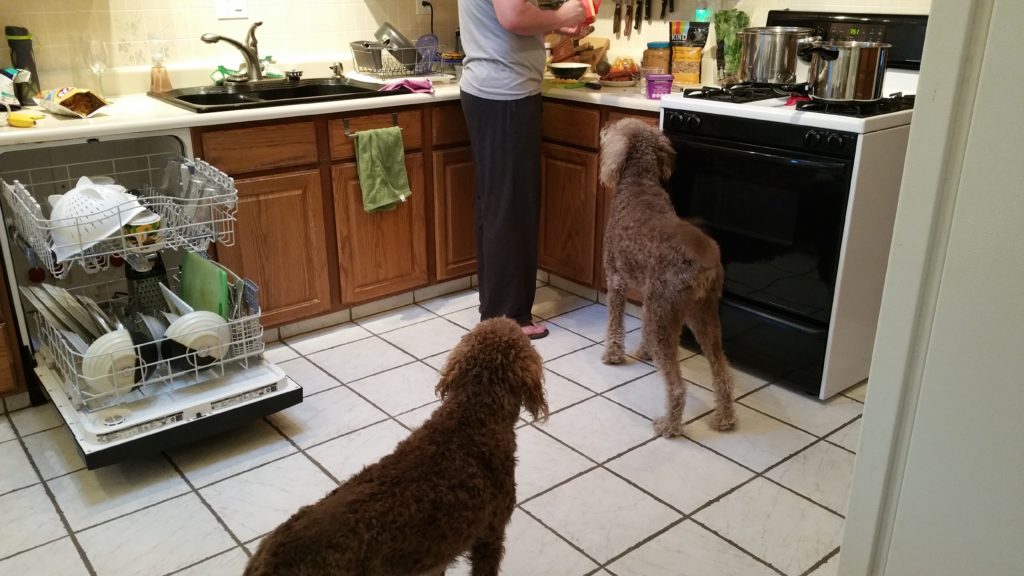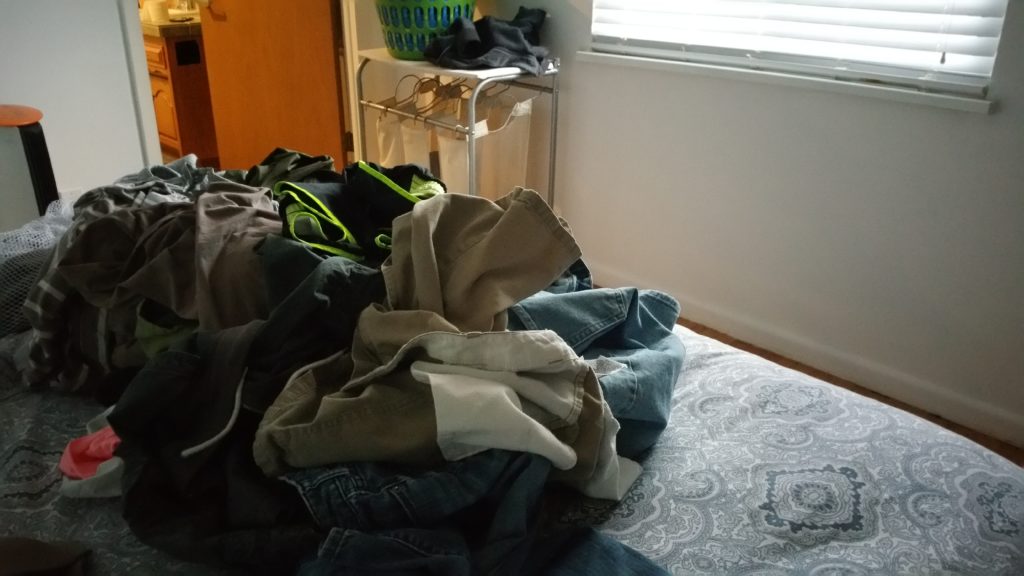 Folding this big ole' pile is on the agenda before bed tonight.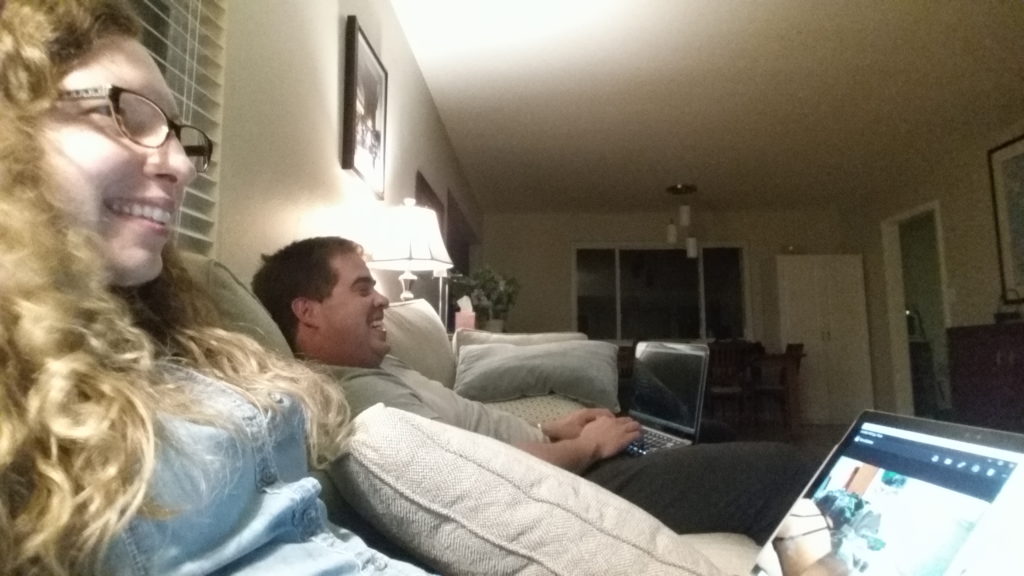 Good to get some laughs in before bed!  Shows on the list tonight: Silicon Valley, The Black List, The Catch, Mike Tyson Mysteries (soooo goofy).
Definitely feeling better than I was this morning. Ready to take on Tuesday….I think!