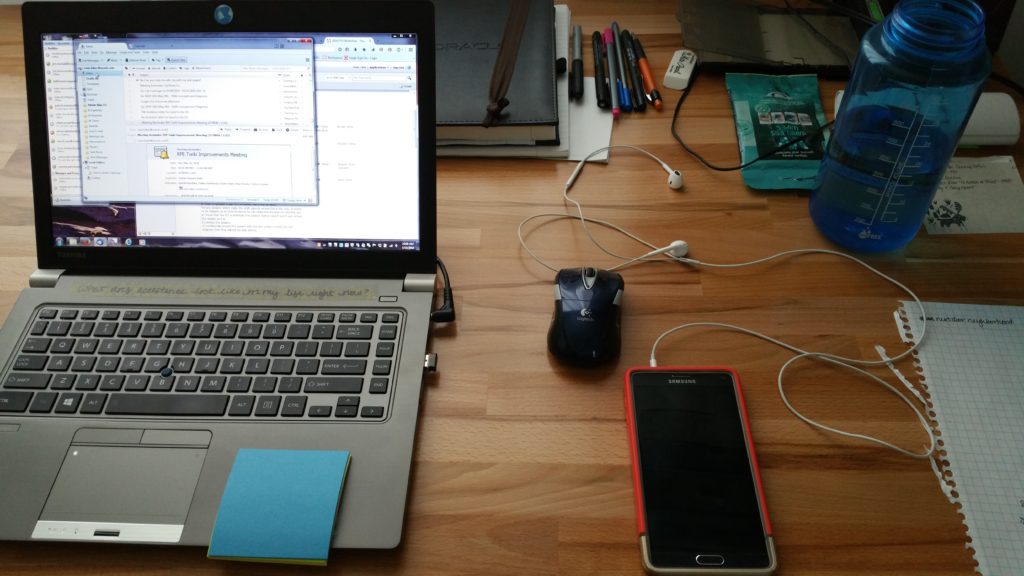 Hello, Tuesday!
My mornings usually start around 6 or 6:30 with a wake up call from the dogs (specifically Penny…she walks up to my side of the bed and shakes. That's my alarm.) Today, though, Colin took one for the team and got up with them so I could keep sleeping. I think he could tell I needed a little extra time.
When I did finally get up, I brushed my teeth and then went right over to check email and get a little work done before my calls started.  I was on the phone until about 10:30 and came away with a lovely list of new action items – yay…lol.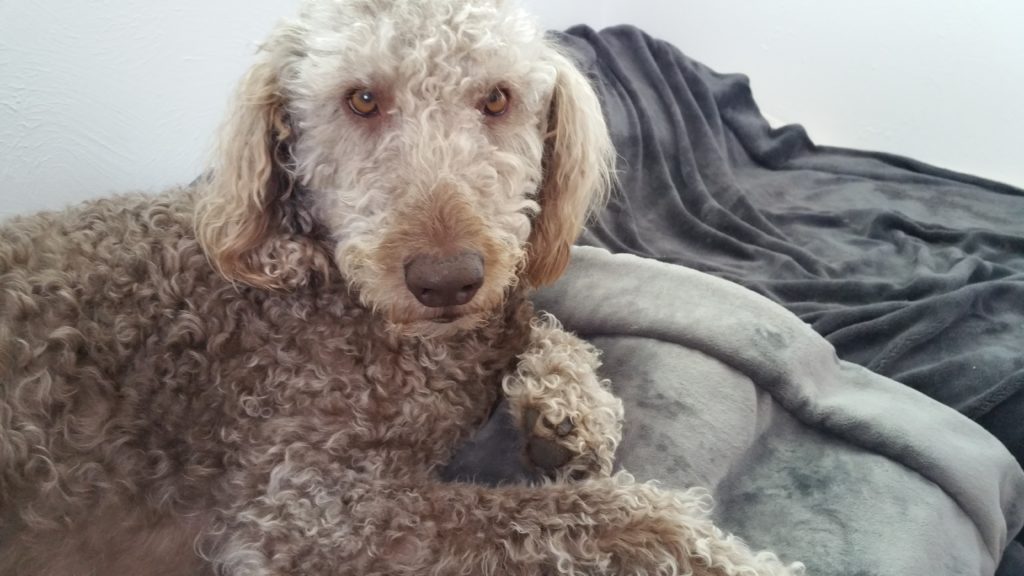 My work buddy today.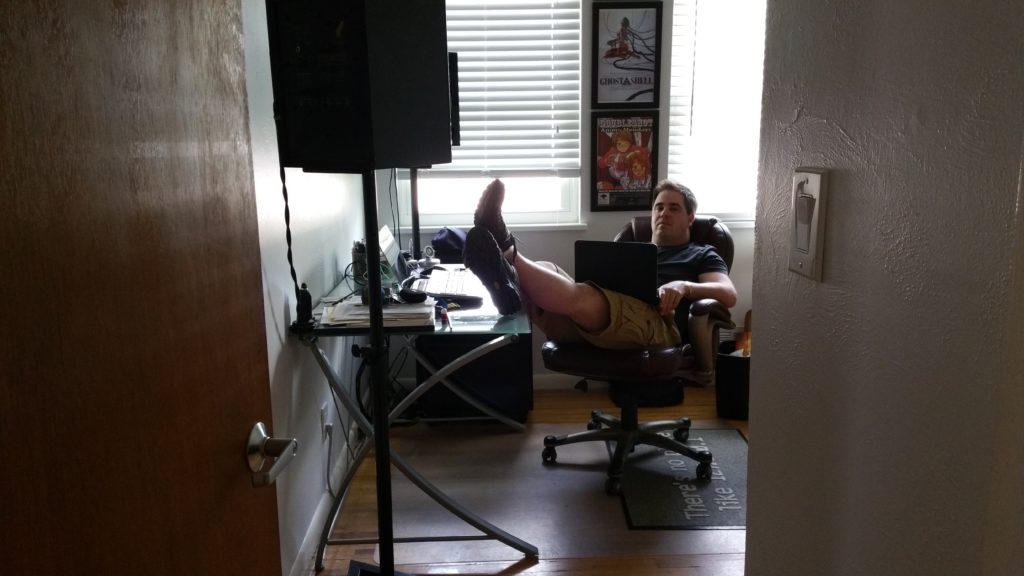 My handsome neighbor.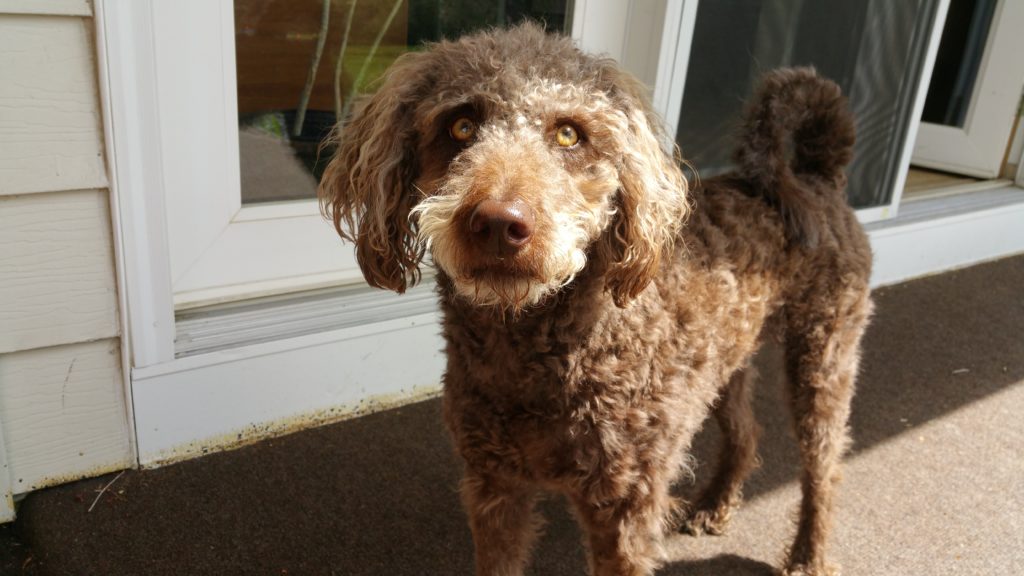 Penny has her own work to do in the mornings. She takes post outside and guards our yard from the squirrels. They shudder when they see this ferocious creature running at them.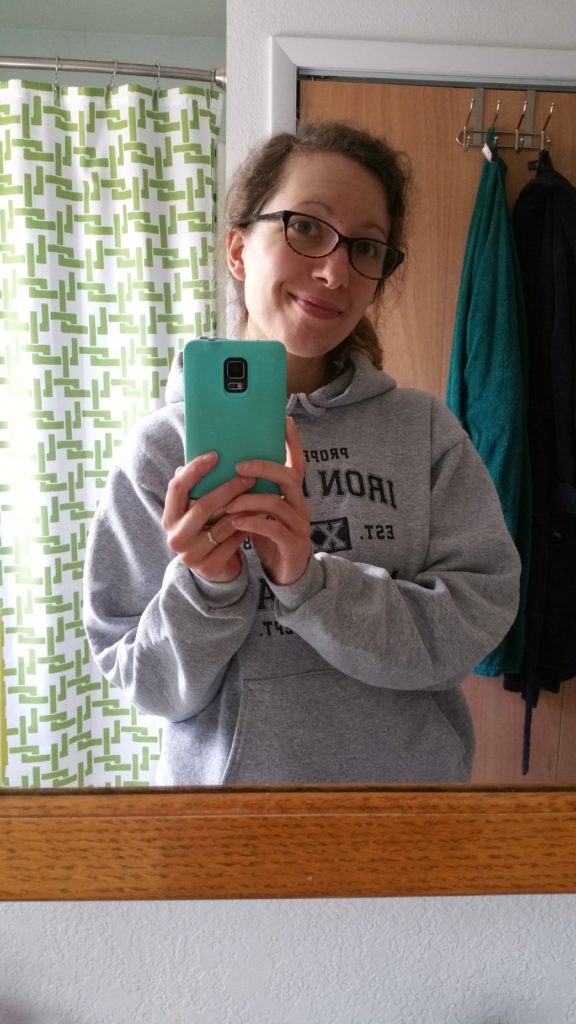 Need to head into the office now that my calls are done. Suppose I ought to shower…would be the thoughtful thing to do!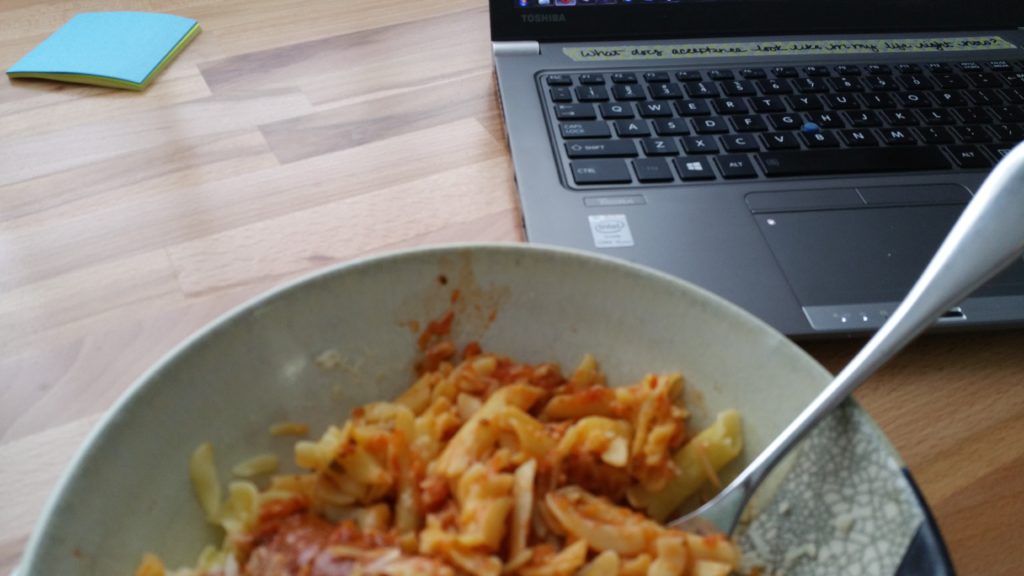 Shower is done – little lunch (leftovers) and one last email check before I pack it all up and drive to the office.  It's only about 20 minutes away – easy drive.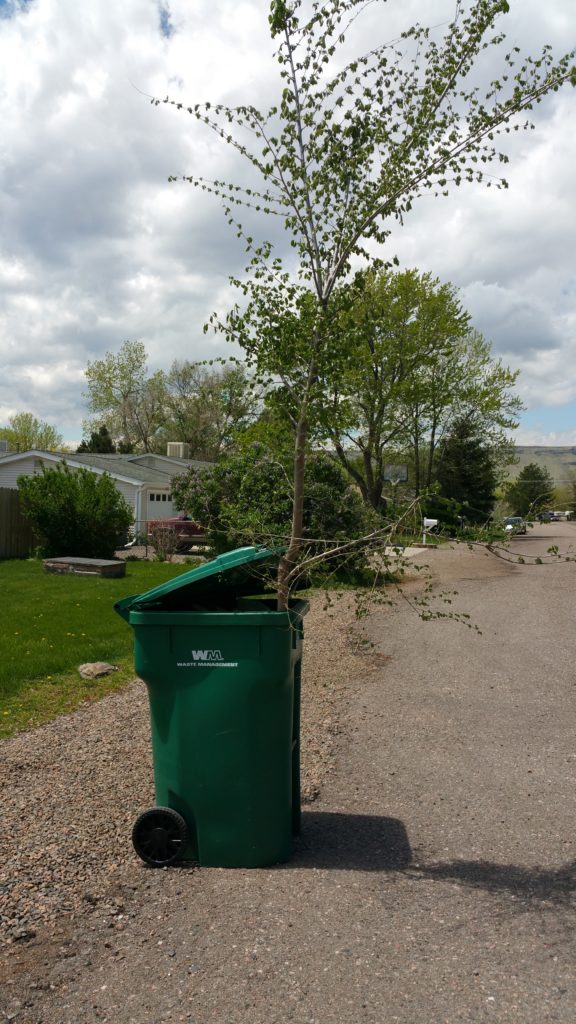 Seriously, Colin?!? I don't think the truck drivers will appreciate this…goofball! He fixed it, btw 🙂  Please don't think that we don't have appreciation for trees. We love trees, a lot. These trees, though, they are kind of more like weeds. They produce seeds every year that float all over and then grow up in the most inconvenient places, often right along fences…so this one had to go.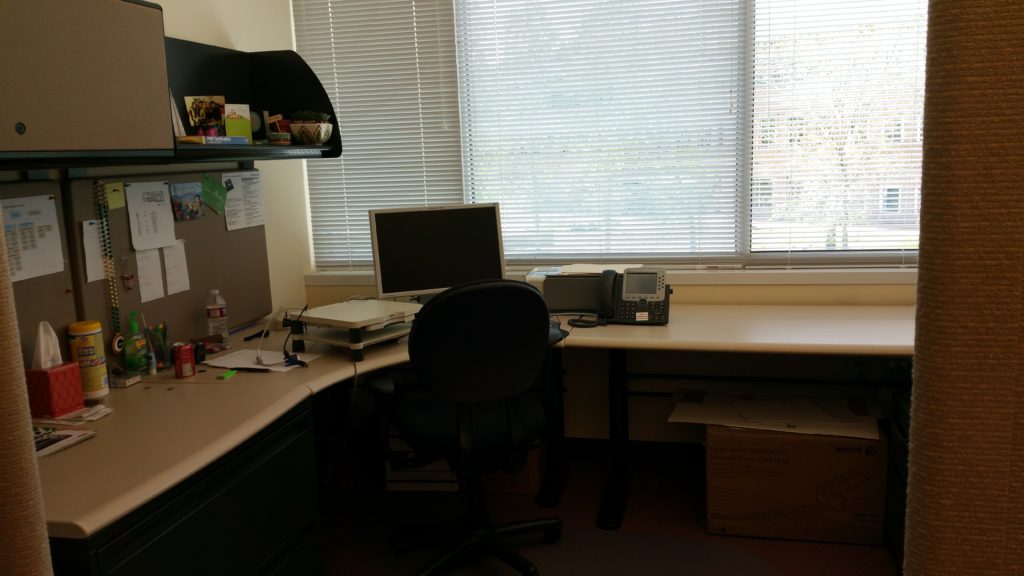 Home away from home. Definitely feel lucky to have such a nice spot with a gorgeous view.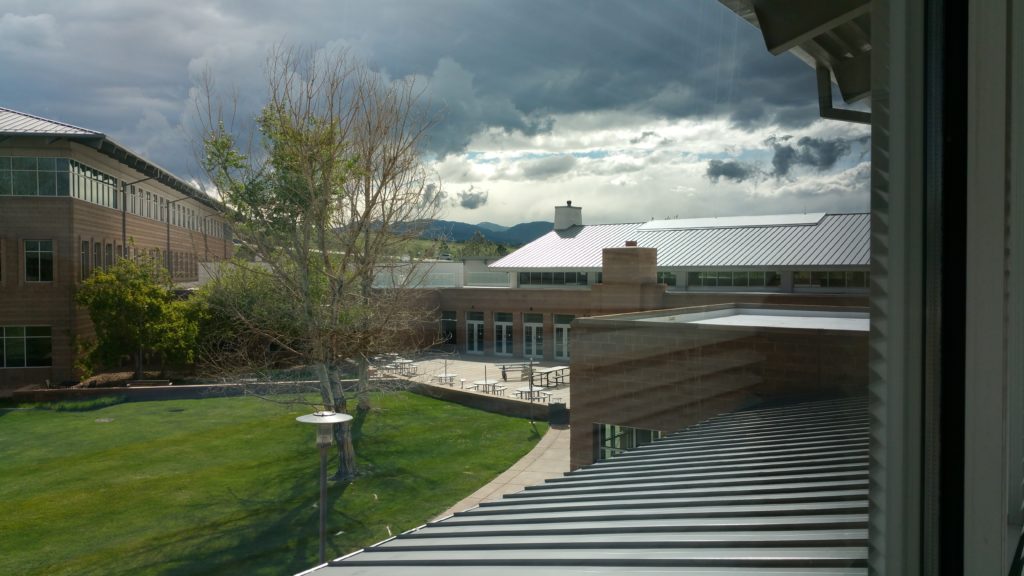 Busy afternoon – got a lot done! Was also able to meet with a colleague who was visiting from India. I really do love the fact that I get to work with a global team. One of my favorite things is to chat with folks about where they live and what their families are up to. China, Czech Republic, India, the UK…so awesome to learn about their cultures!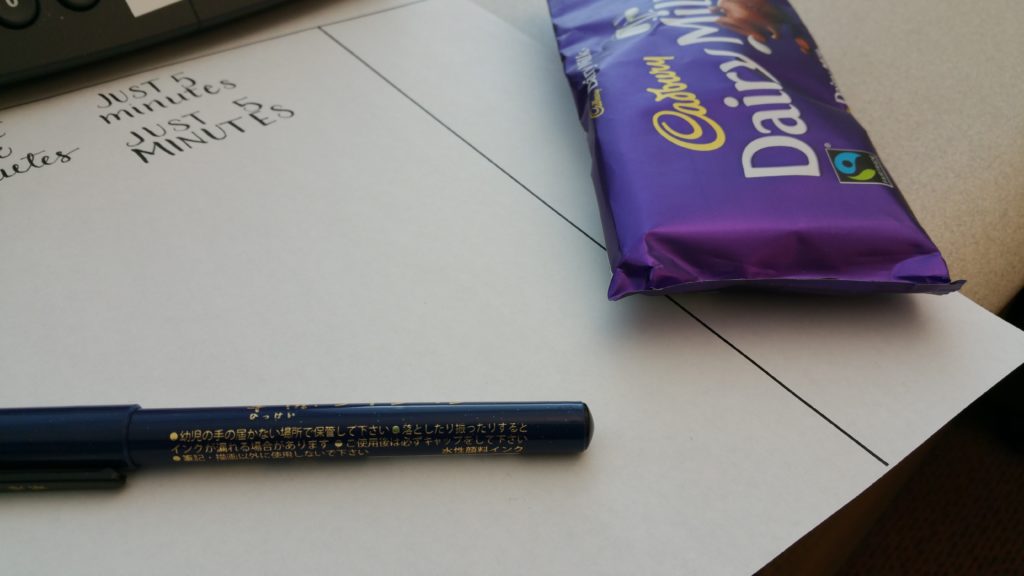 Speaking of different cultures…my co-workers from the UK keep me well supplied with this delicious chocolate. The Cadbury over there is so so so much better than the stuff we have in the US. Milk Chocolate isn't usually my favorite, but it takes amazing willpower not to eat this whole bar in one sitting!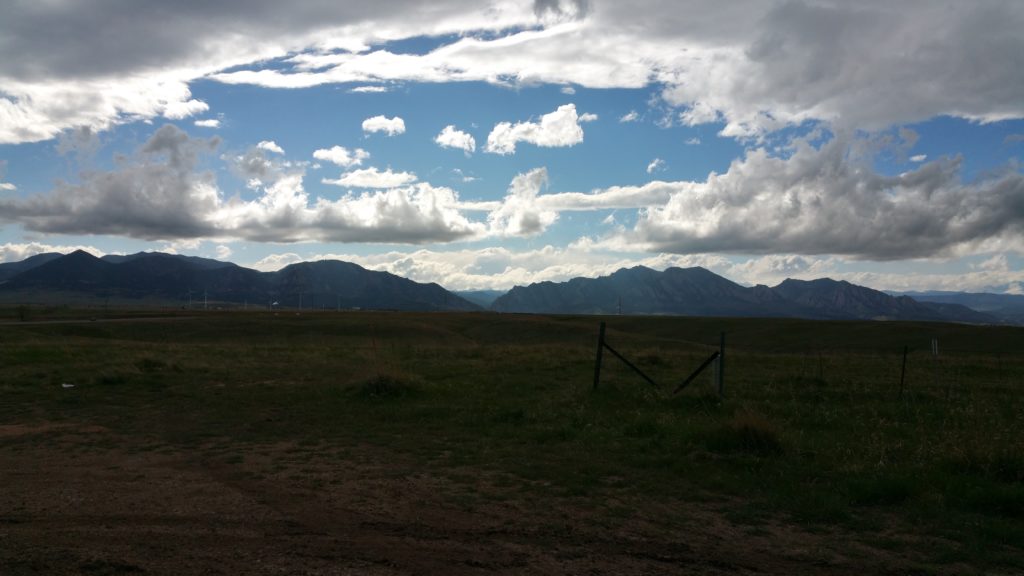 This is just part of my view on the drive home – Eldorado Canyon. I never tire of the beauty of the mountains – even after 10 years. They still take my breath away. I love the dramatic scenes the weather changes create.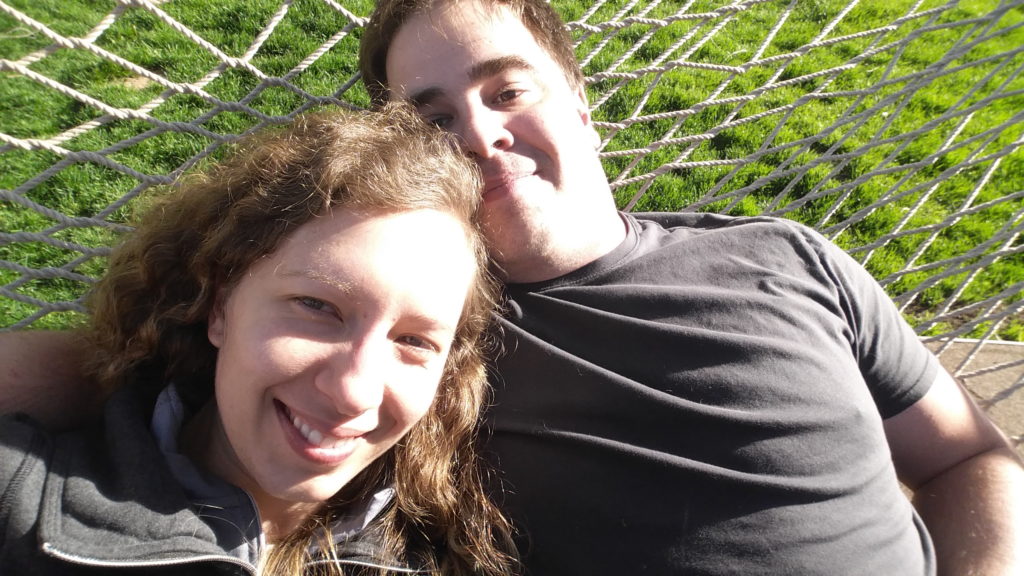 So good to be home! Enjoying some sunshine and snuggles on the hammock.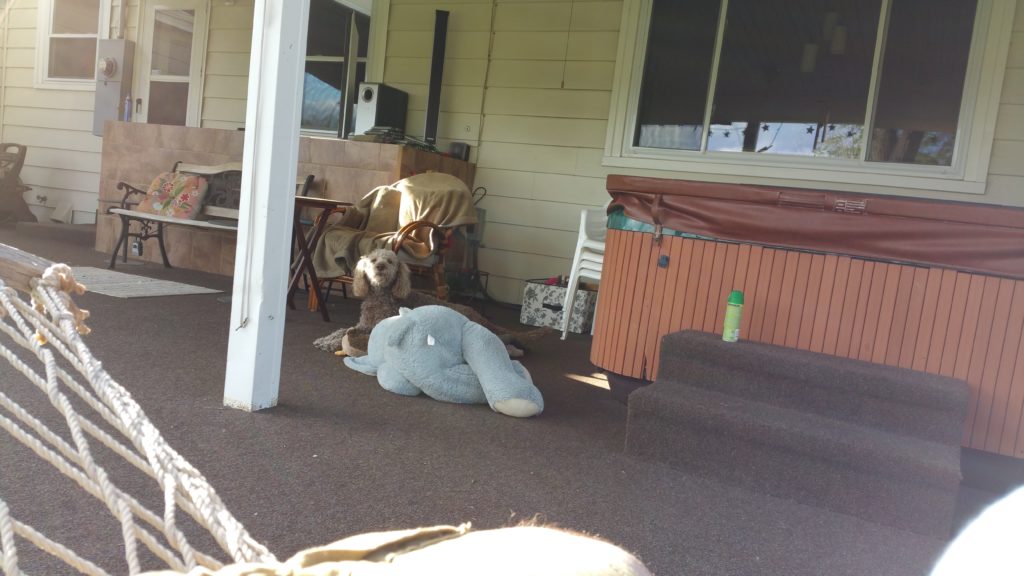 Colin took Izzy to her Vet appointment to get her wound looked at. They said it didn't look infected, but it could be a reaction to the plate in her knee. If it is a reaction, we need to have the plate removed…ugh, so tired of surgeries.  Fingers crossed the solution is much easier than that!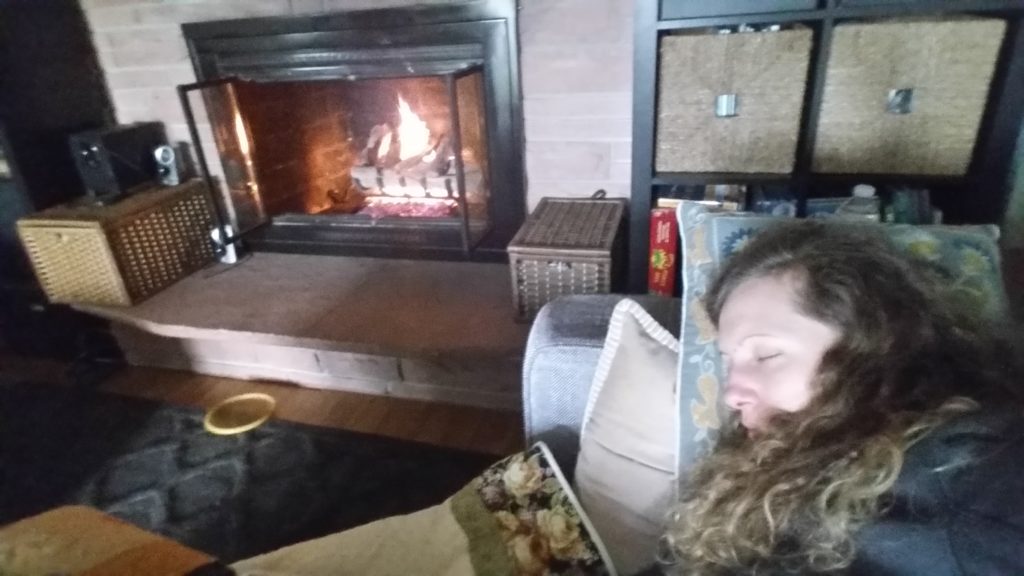 Had a bit of a headache and thought I better lay down for a little nap before dinner. It made a world of difference. It was so warm and cozy next to the fire…it was hard to make myself get up to eat.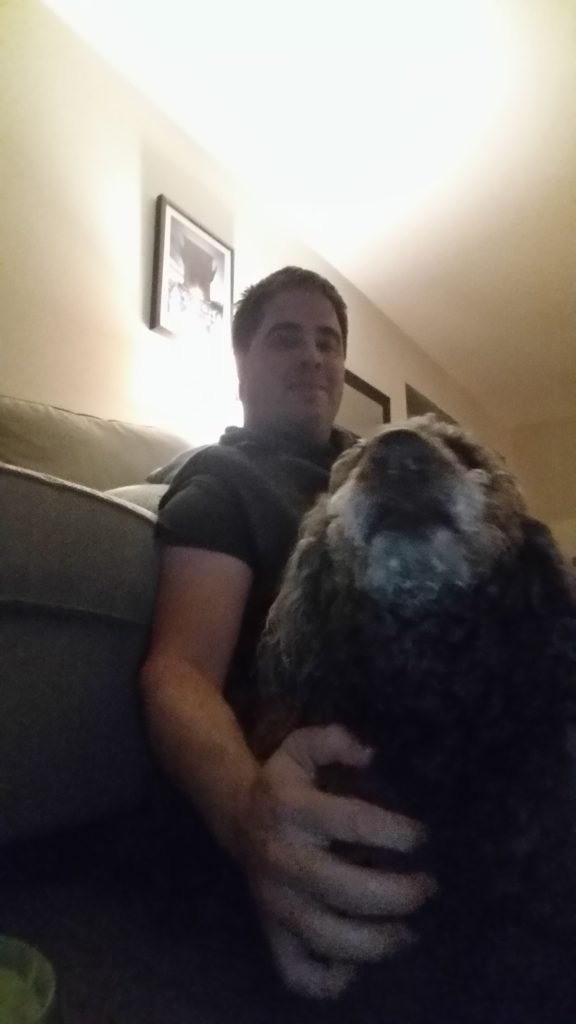 Snuggles after dinner.  Watched a couple of shows, The Blacklist and 12 Monkeys, and I worked on some Project Life.  Second dinner for the doggies and then off to bed around 10pm.
One more day closer to Friday 🙂